US Ambassador congratulates Deuba, says 'We want to work together'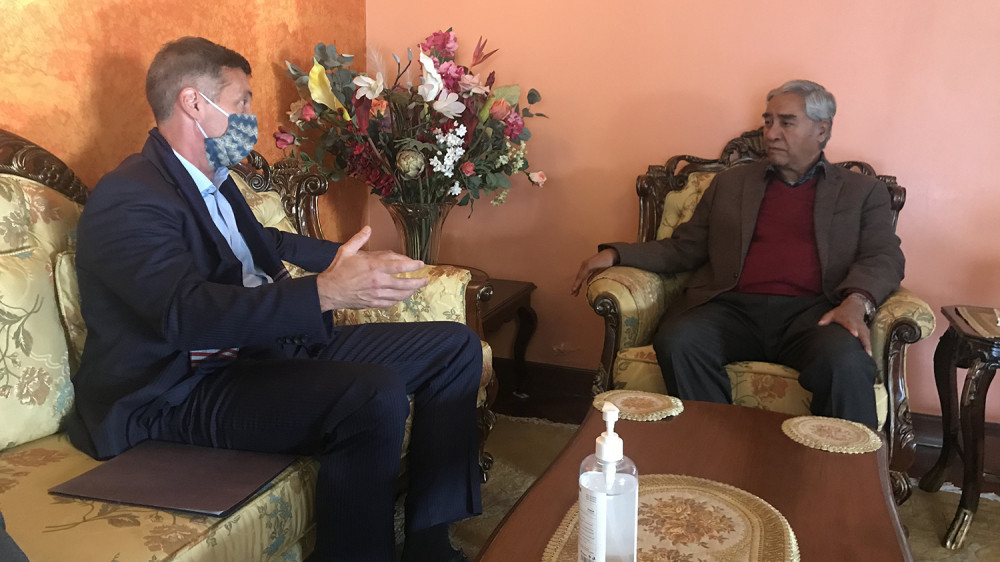 KATHMANDU: JULY 14 – Newly appointed Prime Minister Sher Bahadur Deuba has been congratulated by US Ambassador to Kathmandu Randy Berry. On Tuesday, Ambassador Berry congratulated Prime Minister Deuba on Twitter and wished him a successful tenure.
Ambassador Berry said, "The United States Mission hopes to work with him to advance the 75-year-old friendship at all levels of the Government of Nepal." Prime Minister and Nepali Congress President Deuba was sworn in as the Prime Minister on Tuesday.