Reconstruction of the Kasthamandap is 90 percent complete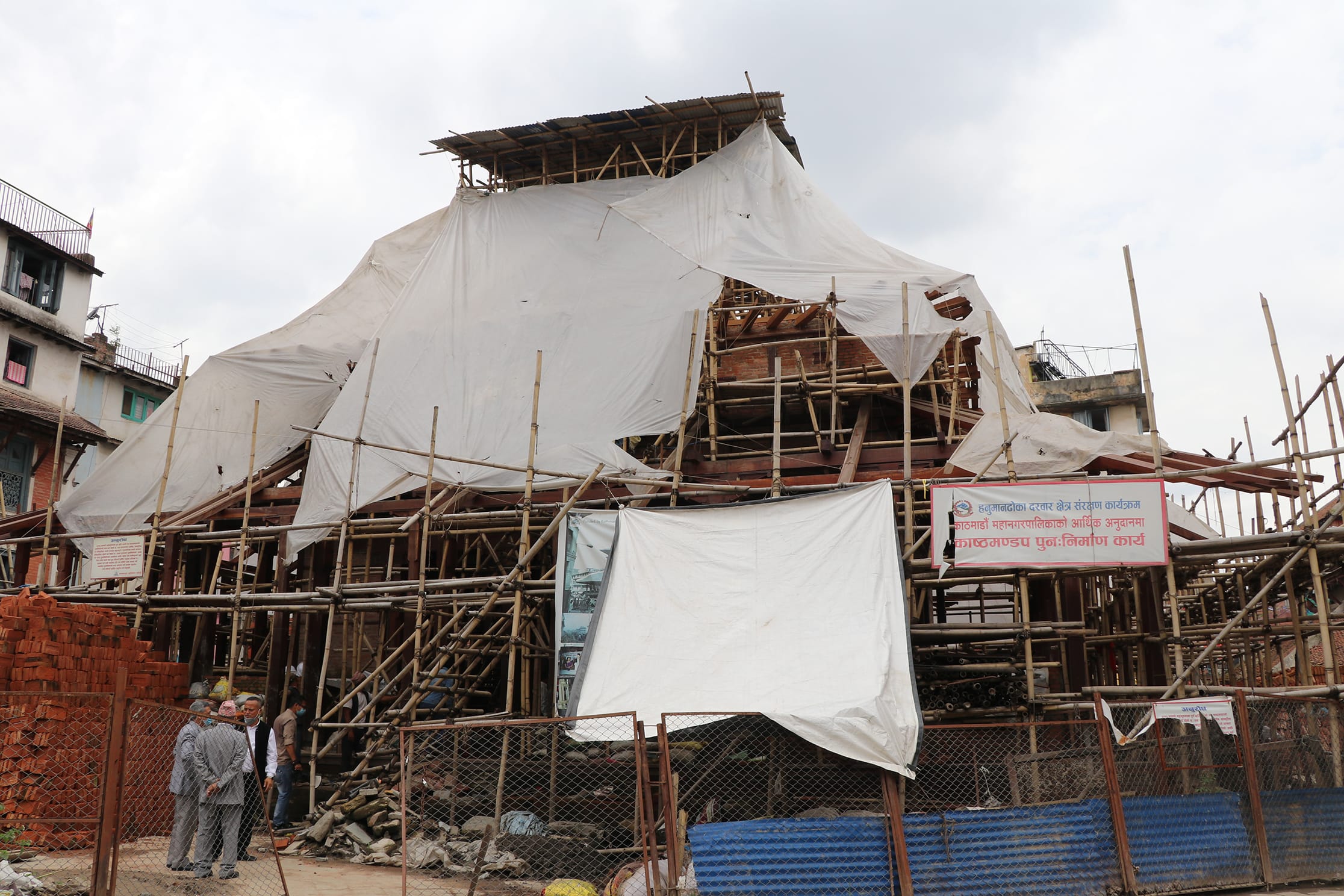 KATHMANDU: Reconstruction of the Kasthamandap is 90 percent complete. Construction is in full swing in the coming Baisakh. Under the construction, roofing is being done from wood, clay and shingles.
At present, 35 workers are working regularly for the construction. Since the soil used in the roof is of a special type than others, it is not affected even when wet with water.
At the beginning of the reconstruction, construction materials such as timber and bricks required for construction were not available on time. As there is no problem now, work is going on smoothly. Reconstruction work of the historic Kasthamandap, which was completely damaged by the 2072 BS earthquake, was started three years ago. According to Rajesh Shakya, chairman of the Kasthamandap reconstruction committee, the remaining 10 percent of the work has been completed and the renovated Kasthamandap will be seen in the coming Baisakh.
After a man named Biset recognized Kalpataru and took him under control and promised to provide him with a tree, Kalpataru gave him Shorea Robusta (Sal) wood. It is mentioned in the history that the name of the capital of Nepal was Kathmandu from the 7th century Kasthamandap.
The Kathmandu Metropolitan City has already provided financial assistance to the Reconstruction Committee in a phased manner as it is estimated to cost Rs. 190 million for the reconstruction of the historical heritage. Although some old timber has been used for the reconstruction, the new timber has been brought to the required stage by signing a written agreement with the Timber Corporation of Nepal.