Agreement on cooperation between IME and Al Ahalia Exchange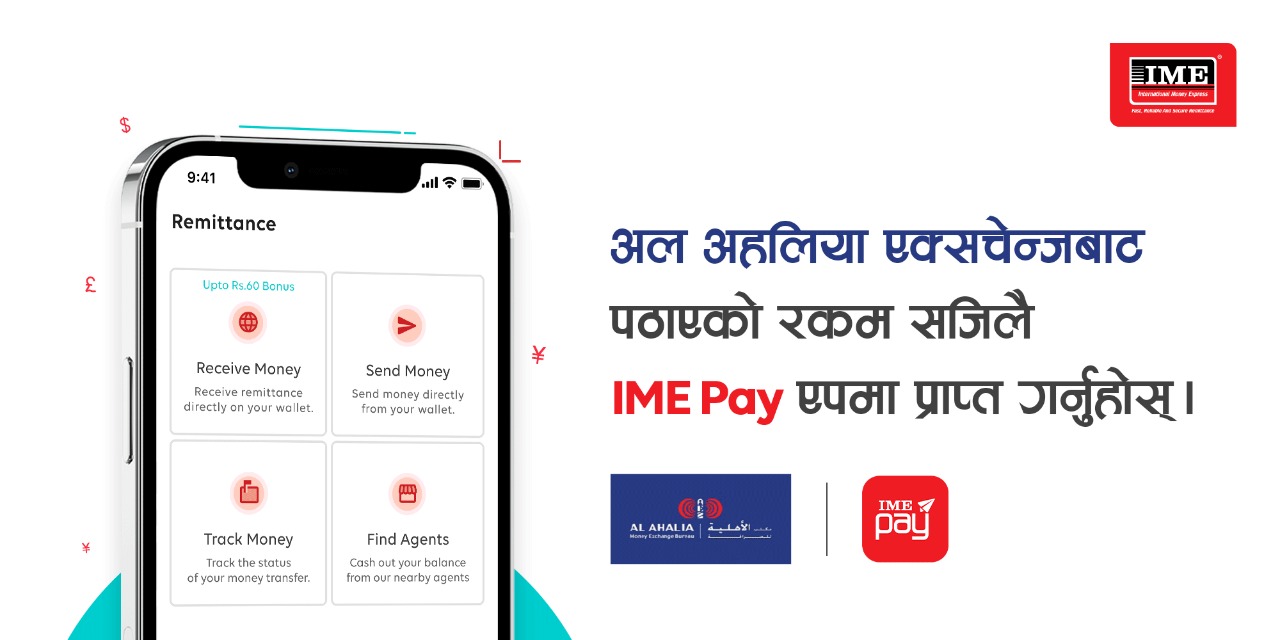 Kathmandu. Al Ahalia Exchange, a company based in the United Arab Emirates (UAE) that has been providing remittance services, and IME Pay, the digital payment service provider of IME Limited and IME Limited in Nepal, have agreed to transfer PTUP money. After the agreement, Nepali citizens who send remittances through IME will be able to receive the money directly in the IME Pay Wallet. After this agreement, Al Ahalia Exchange will be the first exchange to send money directly from UAE to Nepal's IME Pay.
Kamal Subba, Acting General Manager of Al Ahalia Exchange, said that he was very happy to sign an agreement with IME Digital and IME Limited. General Manager Subba said that remittances can be sent to Nepal based on the mobile number registered with IME Pay and the name of the recipient.
Hemraj Dhakal, chairman of IME Digital Solutions Limited, a leading company of the IME Pay brand, said it was important for service users to be able to securely receive money in their wallets during the Corona Virus (Covid-19) epidemic. Stating that UAE is the main source of remittances to Nepal, Chairman Dhakal expressed confidence that UAE's contribution to remittances to Nepal would increase with the expansion of this service.
Nepal, which has been receiving more than 800 million remittances annually, is considered to be the largest market in South Asia. On the occasion of launching the service, the company has stated that they will get bonus up to Rs 60.