KP Oli Cup:
KP Oli Cup: Sandeep Lamichhane as captain of Bagmati team
Bagmati State summoned 27 players for closed training and formed a 14-man squad.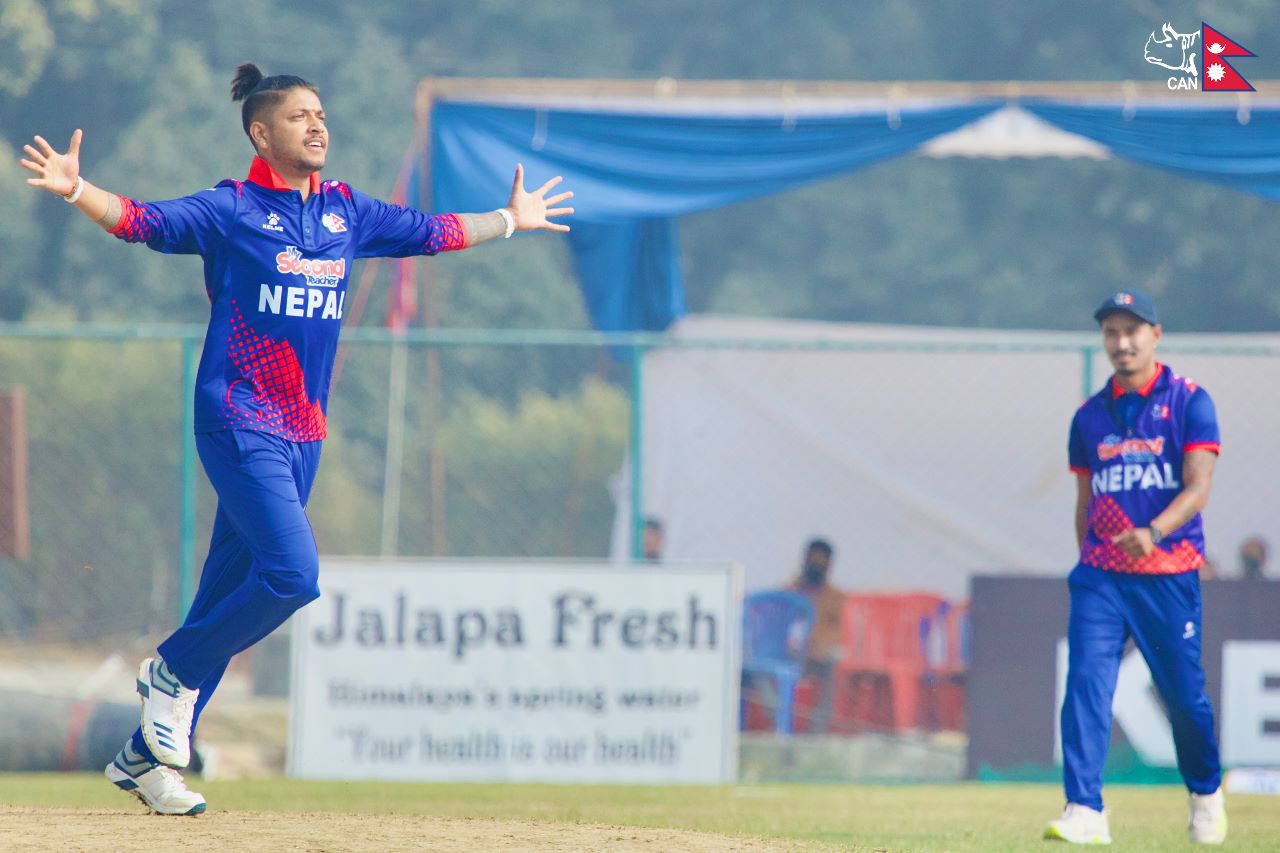 KATHMANDU: Bagmati State has announced the team that will compete in the KP Oli Cup T-20 event in Pokhara, led by Nepali cricket team star spinner Sandeep Lamichhane.
The senior team's Sandeep and Pratish. The stitching has been declared by the team. Ishan Pandey, who has previously played for the Nepali squad, is also on the roster.
Surya Tamang, a young spinner from Nepal, was unable to continue with the squad.
Bagmati State summoned 27 players for closed training and formed a 14-man squad.
Sandeep is set to play domestic cricket for the first time following the 2021 EPL. He was captain of Kathmandu Kings XI at the time. In the same year, Mayor 11 captained the Kathmandu Mayor's Cup. Sandeep did not play locally since he was involved in overseas competitions.
The Madan Bhandari Sports Academy Central Committee hosted a cricket competition at Pokhara Stadium from Mangsir 8 to 15.
Group A has Bagmati, Karnali, Madan Bhandari Sports Academy Red. Group B consists of APF, Gandaki and Lumbini states. Group C consists of Nepal Police Club, Sudurpaschim State and Madhesh State, Army, Koshi and Madan Bhandari and Sports Academy Blue. The top team from each group will play in the semi-finals.
In the competition, the winner will receive 5 lakhs, the runner-up will receive 250,000 cash along with a shield, medal and certificate.
The Man of the Series will receive Rs 30,000 cash, the Best Bowler Rs 20,000 and the Man of the Match Rs 5,000 cash.
Bagmati team:
Sandeep Lamichhane (captain), Shubh Kansakar, Aashutosh Ghiraiya, Rit Gautam, Gaurav Khadka (wicketkeeper), Roshan BK, Prateek Shrestha, Sonu Devkota, Ishan Pandey, Subash Khatri, Pratish GC, Ramnaresh Giri and Dipesh Shrestha.