Video of Hamas taking Nepali & Thai hostages to hospital with injuries released (Video)
The video is said to be from Gaza's Al Shifa Hospital.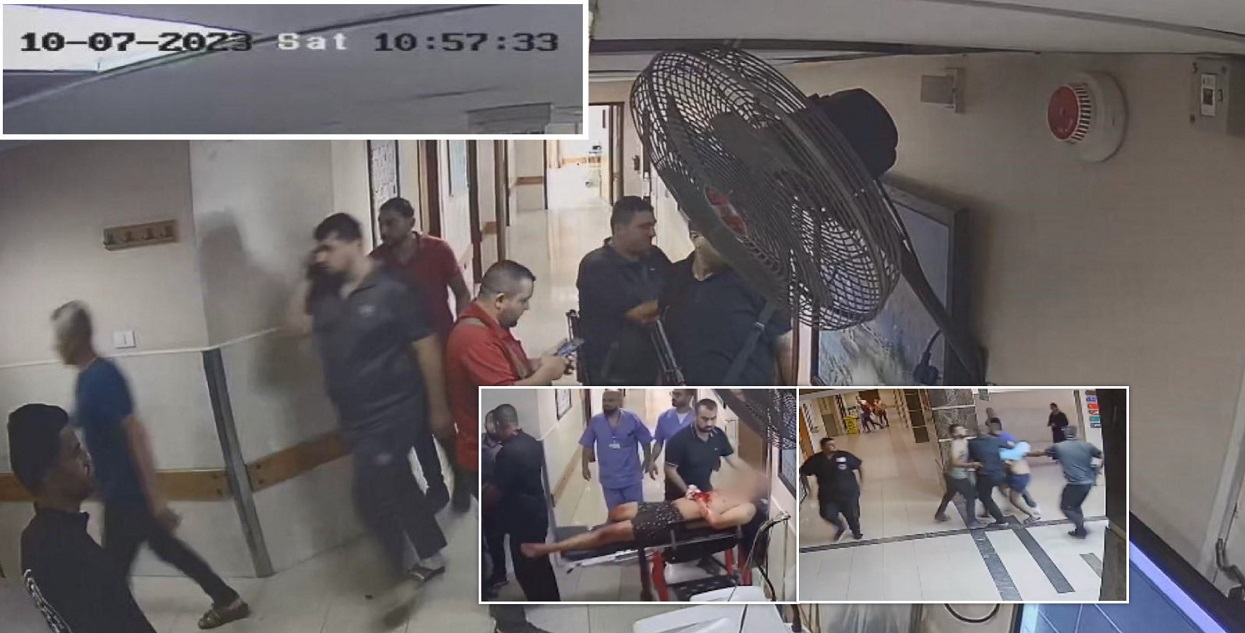 KATHMANDU: A video showing Hamas transporting the injured hostage to the hospital has been released.
The Israeli Defense Force (IDF) has released a video in which it claims that Hamas has kidnapped Nepali and Thai citizens.
The video is said to be from Gaza's Al Shifa Hospital.
The IDF released a video from X that shows Hamas transporting two wounded people to the hospital.
One person is repeatedly taken to the hospital in the video, and another is carried to the treatment room on a stretcher. According to X, one of the two was a Nepalese national and the other was a Thai national.
The IDF has not revealed who those individuals are or where they are currently located.
According to a video released by Israel, a 55-meter-long tunnel was discovered 10 meters below the hospital where they were taken. It has been stated that the tunnel's entrance is mine and bulletproof.
On the morning of Ashoj 20 (Oct 7), Hamas launched an aerial and ground attack on Israeli territory near the Gaza Strip border. In that attack, ten Nepali students were killed.
Bipin Joshi of Kanchanpur is unavailable for comment. Bipin is among those held hostage by Hamas, according to the Israel Defense Force.
A video posted by Israel Defense Forces on X said, "This is documentation from Shifa Hospital from the day of the massacre, October 7, 2023, between the hours of 10:42 a.m and 11:01 a.m. in which hostages, a Nepalese civilian and a Thai civilian, were abducted from Israeli territory are seen surrounded by armed Hamas terrorists."
EXPOSED: This is documentation from Shifa Hospital from the day of the massacre, October 7, 2023, between the hours of 10:42 a.m and 11:01 a.m. in which hostages, a Nepalese civilian and a Thai civilian, were abducted from Israeli territory are seen surrounded by armed Hamas… pic.twitter.com/a5udjBw4wF

— Israel Defense Forces (@IDF) November 19, 2023