TikTok Competiton
Netrajyoti Sangh hosting TikTok contest on World Sight Day
The best TikTok video in the competition will be awarded a cash prize of Rs 50,000.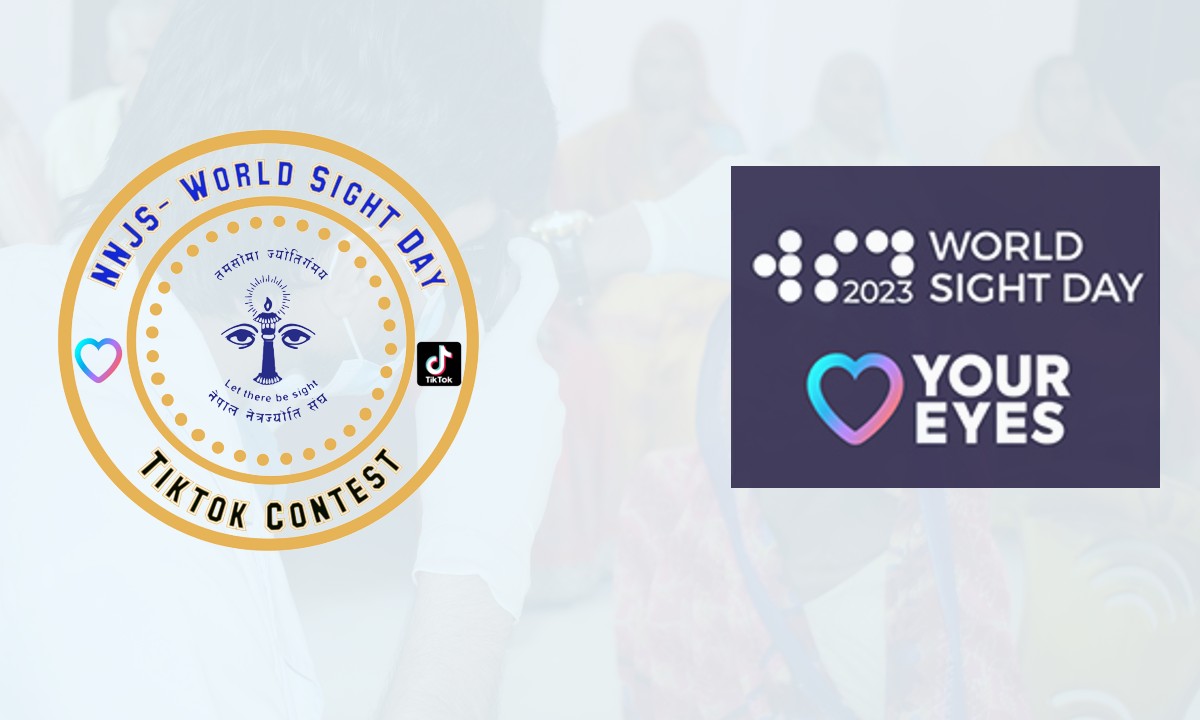 KATHMANDU: Nepal Netrajyoti Sangh plans to hold a TikTok tournament to raise public awareness about eye health. The tournament will be held on the occasion of World Sight Day, which falls on Ashoj 25, or Oct 12.
The best TikTok video in the competition will be awarded a cash prize of Rs 50,000. The participant must make a public awareness video about eye health.
According to Dr. Shailesh Kumar Mishra, Executive Director of the Nepal Ophthalmology Association, this competition was organized with the goal of raising public awareness about the importance of eyes and eye health among people of all ages, from young to old.
Similarly, according to the association's general secretary, Bharat Bahadur Chand, the RAAB survey conducted in 2021 revealed that there is a lack of public awareness about eye health in Nepal, and that many Nepalese citizens are currently blind due to a lack of information about eye treatment. This competition has been organized specifically for that aim.
Since its inception, the association has continued public awareness work related to eye health as well as eye treatment services, and now, in light of the growing popularity of social networks among people, the association's president, Prof. Dr. Chetraj Pant, plans to organize a TikTok video competition for public awareness.
The material of the video generated by the entrants must be original in the competition organized with the support of the iCare Foundation, and the film cannot contain conversation or content that disturbs social harmony or has any detrimental impact on society.
The contestants can provide the video link till Ashoj 23 (Oct 10) at 5 p.m., after which the received link will be removed from the competition, according to Ranjan Sah, the association's program manager.
The winner will be announced on Ashoj 25 (Oct 12), World Sight Day, and the information will be spread via Nepal Netrajyoti Sangh's TikTok and Facebook, according to the association.