Premiere of the movie 'Nango Gaun': 'When politics goes wrong, everything goes wrong'
The premiere show of the movie was held in Kathmandu on Wednesday evening.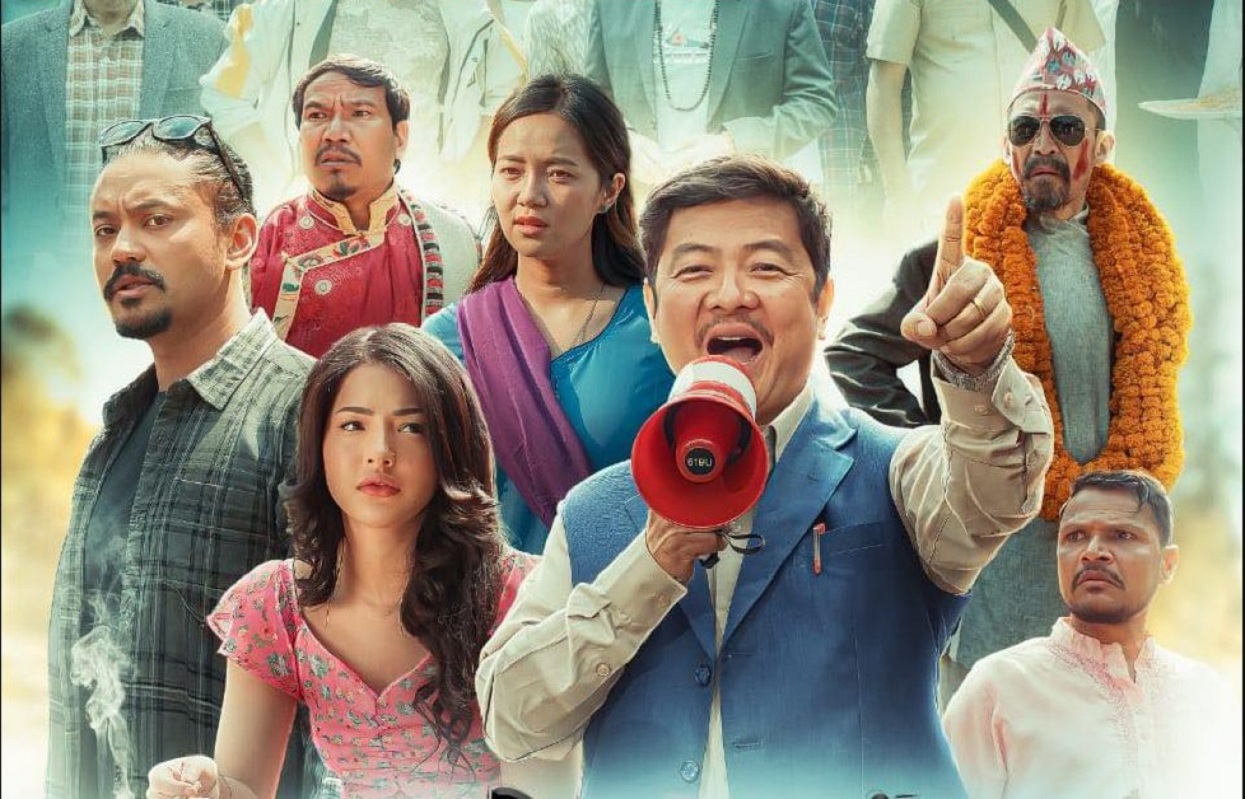 KATHMANDU: The movie has been the premiere show of Nango Gaun.
The premiere show of the movie was held in Kathmandu on Wednesday evening. There was a significant crowd of actors at the premiere show of the movie. The film directed by Dipendra Lama will be released from Friday.
The film makes reference to the present political climate. Singer Rajesh Payal Rai told the press after the premiere that the film was better than expected. He stated that the film incorporates current and political elements. He stated that the video exposes the realities of our surroundings and civilization.
He stated that the film depicts the fight of those battling for the country, such as Balendra Shah, Mayor of Kathmandu Metropolitan City, and Harka Sampang, Mayor of Dharan Sub-Metropolitan City. Similarly, actress Deepa Shree Niraula stated that the naked village explains politics to people who do not understand it and raises people's worries.
She said that politics should not be spoiled as politics is the backbone of the country. Similarly, actress Samragyee RL Shah said that she is getting good response after the release of the movie.
Similarly, actor Dayahang Rai said that commercial success depends on the audience's preferences. He said that if the audience likes their efforts, they will be successful. Similarly, actress Miruna Magar said that the people who watched the movie gave a good response.
The movie stars Dayahang Rai, Shishir Wangdel, Miruna Magar, Samragni Rajyalakshmi Shah, Karma, Kamalmani Nepal, Ravindra Jha, Buddhi Tamang, Vishal Pahari, Raj Thapa, Ankit Khadka, Nima Pandey, Gyanubhai Joshi, Pushkar Gurung, Shraddha Giri, Shishir Tamang, Keshav Rai, Sabin Bastola, Ramkaji Ghimire, Ganesh Prasad Paudel, Shankar Acharya, Istu Karki, Tika Niraula, Badri Pudasaini, Namaste Diwakar and others are acting in the film.
Along with Dayahang Rai, Miruna and s Samragyee, Karma, Shishir Wangdel, Buddhi Tamang, Ravindra Jha, Ankit Khadka and others are also acting. Himal Sharma is the presenter of the film prepared with the investment of Jai Shrestha. Executive produced by Ramhari Shrestha, the film has cinematography by Alok Shukla, editing by Banish Shah, music by SD Yogi and Deepak Sharma, choreography by Ramji Lamichhane.