Movie Filming
Filming begins on 'Rangeli Gangsters' featuring Dayahang, Miruna, Arpan, & Praveen
The film's first scene was shot at Itahari in Sunsari.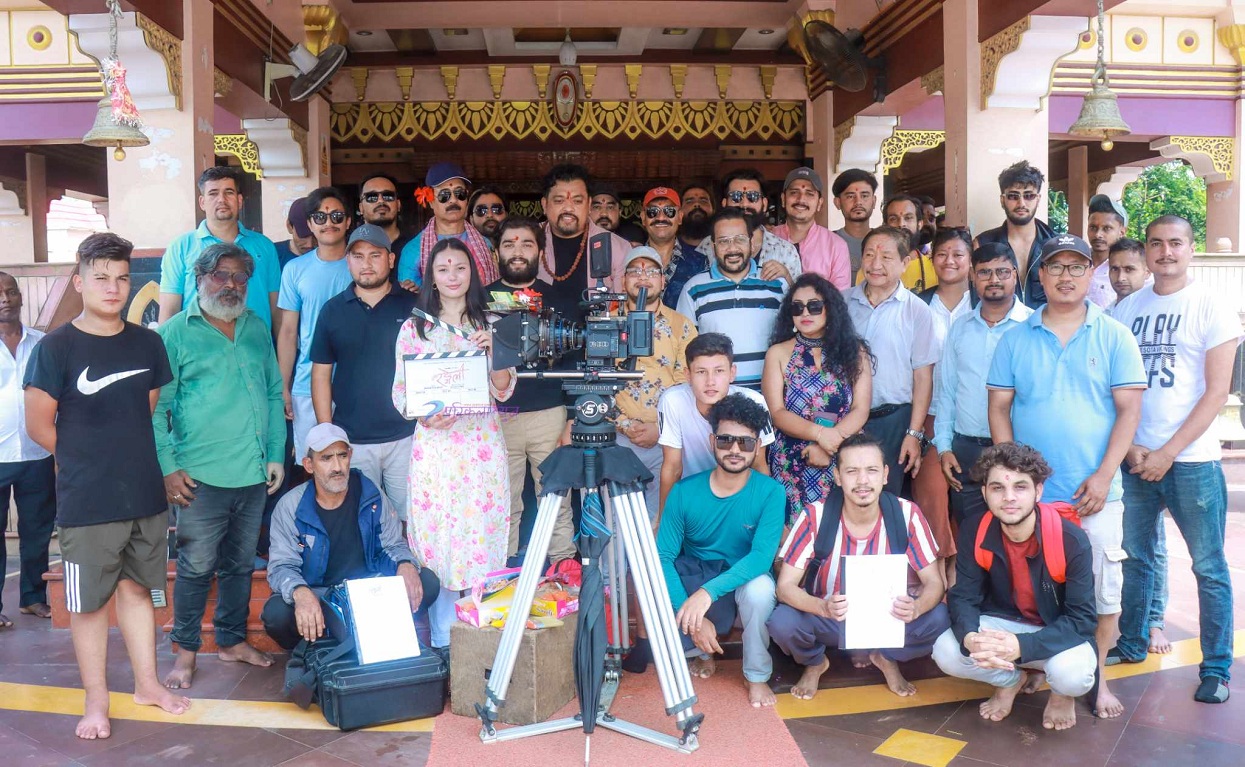 KATHMANDU: The filming of the Nepali film 'Rangeli' began on Tuesday, with the goal of premiering it during this year's Maha Shivratri.
The film's first scene was shot at Itahari in Sunsari. Shekhar Chapagain, an artist, provided the first shot. According to director Arjun Subedi, the film would be shot in Rangeli, Kursiya, Kathari, Biratnagar, and Birtamode.
Monday was a lucky day for script and camera worshipers at the Kali temple in Rangeli, Morang. Major artists were absent throughout the fortunate period.
Although producer Jeetendra Khatiwada was not there throughout the filming, it was agreed that the actors would arrive progressively in accordance with the shooting schedule.
"All the leading actors will be very busy," he added, adding that Dayahang will be attending the Toronto International Film Festival. Mirunaji is also busy promoting another film. We've devised a schedule that will work for everyone. Everyone handles their time in this manner.'
Praveen Khatiwada, the actor, has begun filming. Arpan Thapa, Miruna Magar, and Ramesh Budhathoki will arrive at the shooting location on Wednesday, while Dayahang Rai will arrive next week.
One song of this film's soundtrack by Sushant Gautam will be shot live in Europe's world-renowned 'Budhapest Orchestra'.
This is the first time a Nepali film will shoot a song in this manner. The words are penned by Harka Saud, while the singing will be performed by Sanup Paudel and Annu Chaudhary. Sushant Gautam and Hercules Basnet will compose music for the film's other tracks.
Dayahang Rai, Miruna Magar, Arpan Thapa, Praveen Khatiwada, Ramesh Budhathoki and others will play prominent roles in this movie which will be released on 25th of Falgun 2080 (8 March , 2024).
The writer and director of the movie is Arjun Subedi. The executive producers are Jeetendra Khatiwada and Anuj Jung Thapa.
The producers are Sansar Chaulagai and Ramesh Bhattarai Bashishtha, while Yuwak Karki and Shiva Thapalia are co-producers.
Bibek Khadka (Yolo) is the associate producer.
This movie is being shot by Sushan Prajapati.