Week's Pictures
In Pics: Weekly pictures
This week's pictures.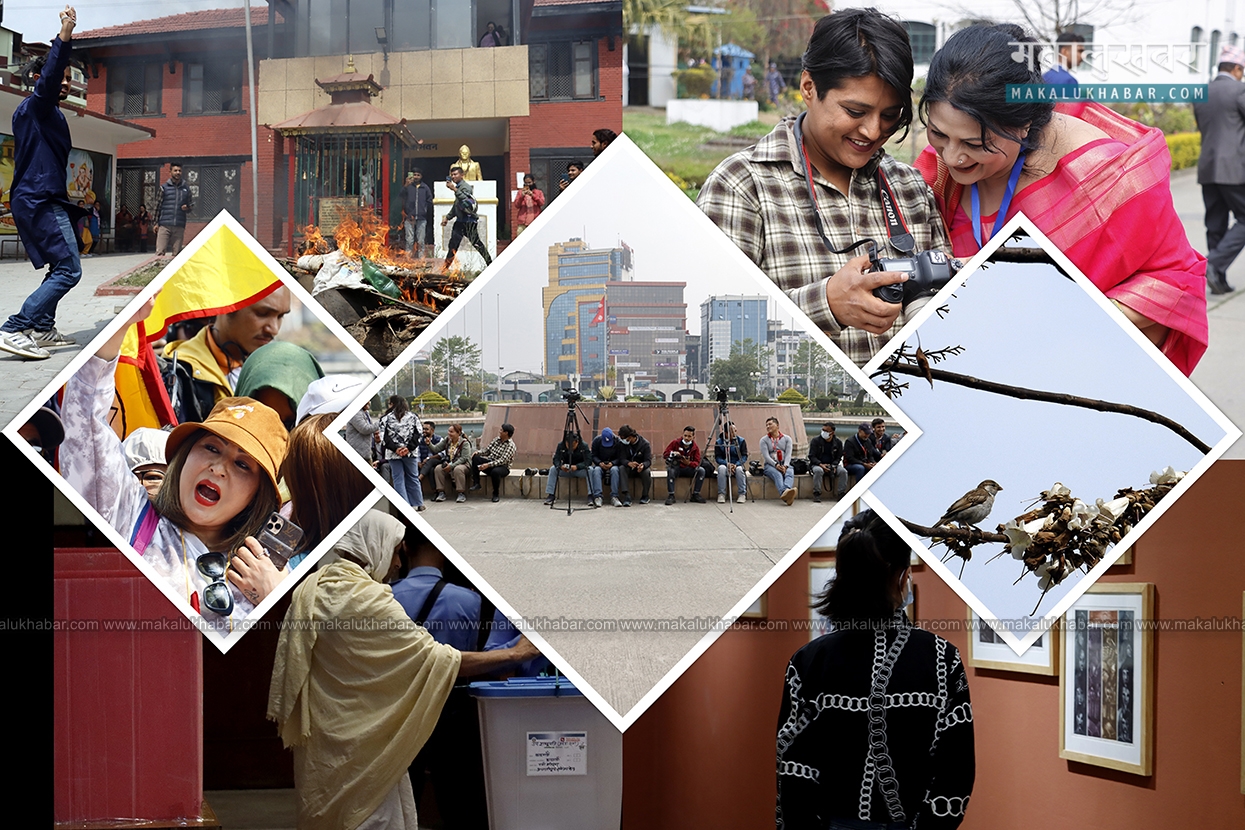 Student objections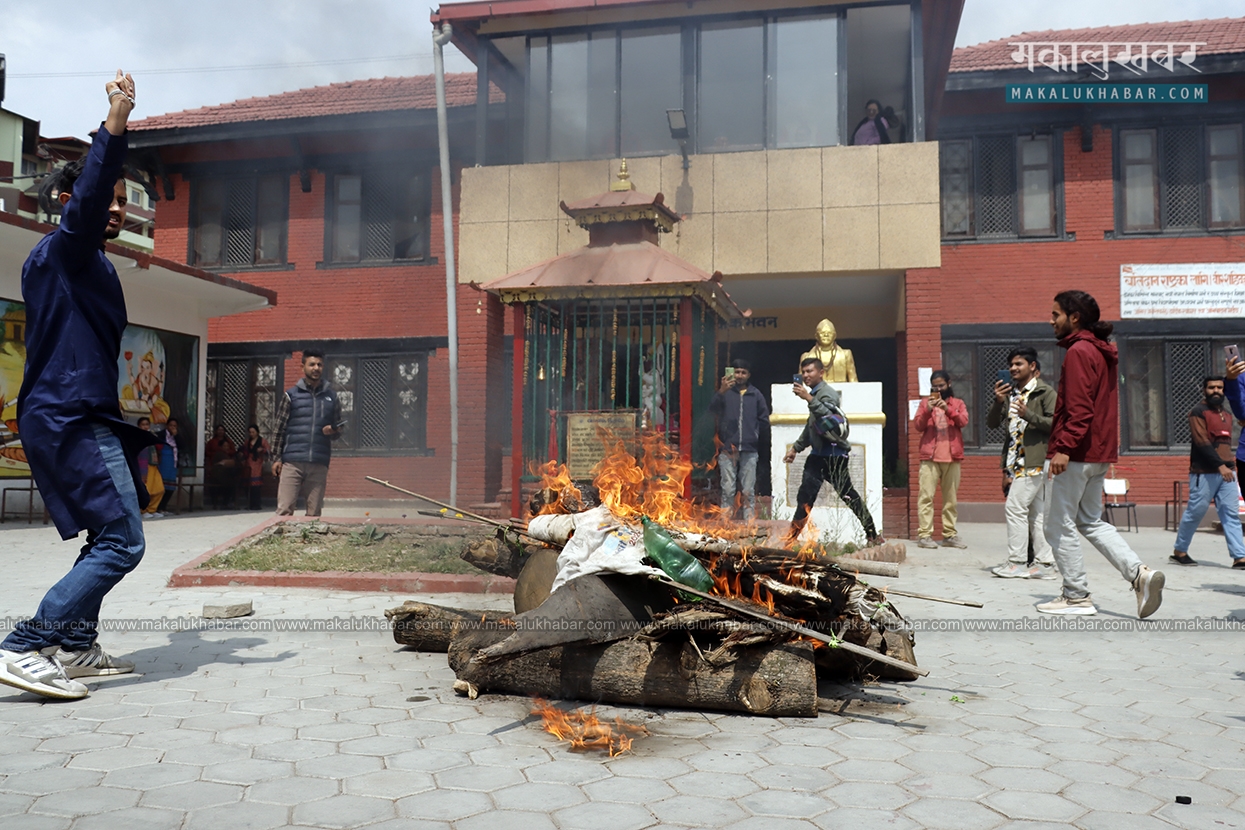 Valmeeki Vidyapeeth students are protesting on the eve of the FSU elections.
Protest of  'Koshi'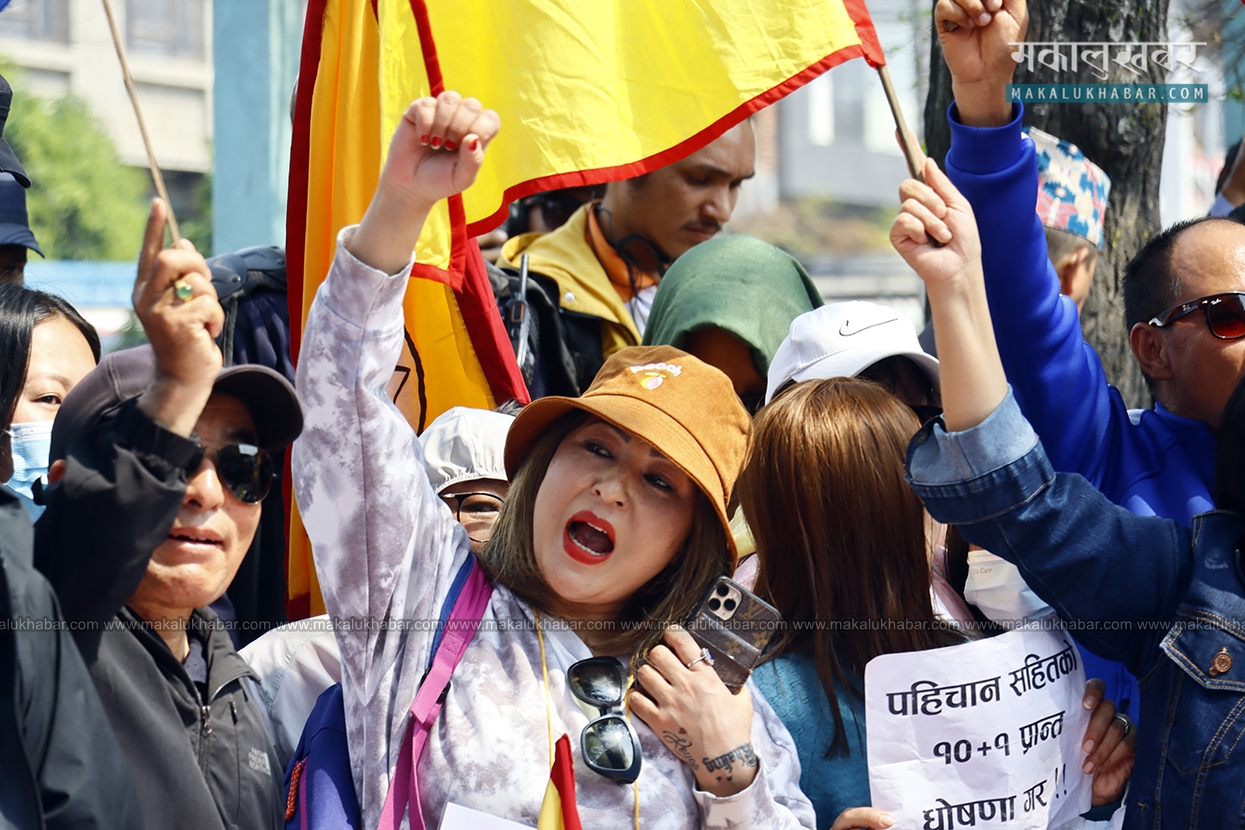 Anti-identity organizations have protested the renaming of State 1 as Koshi State.
Voting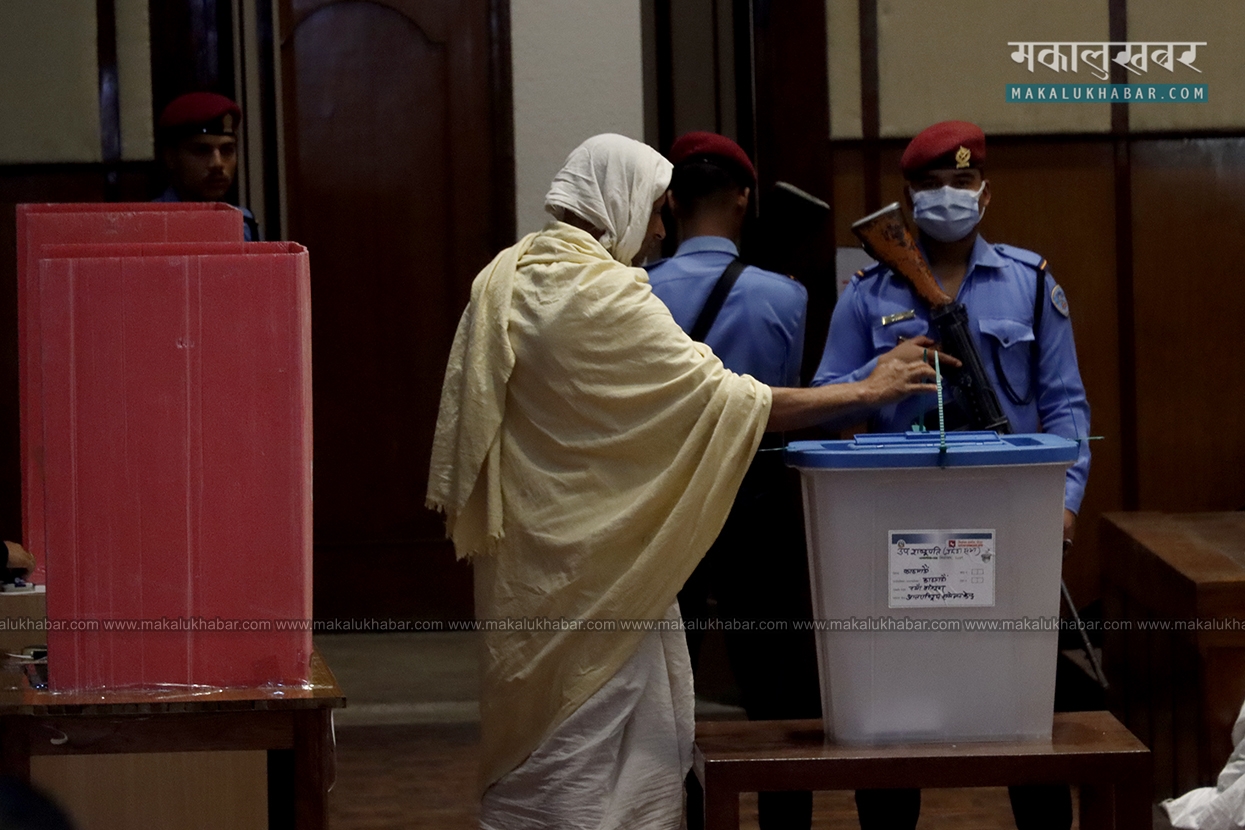 MP Baral, a member of the Gandaki State Assembly, performing a death ritual casts his vote in the vice-presidential election.
Waiting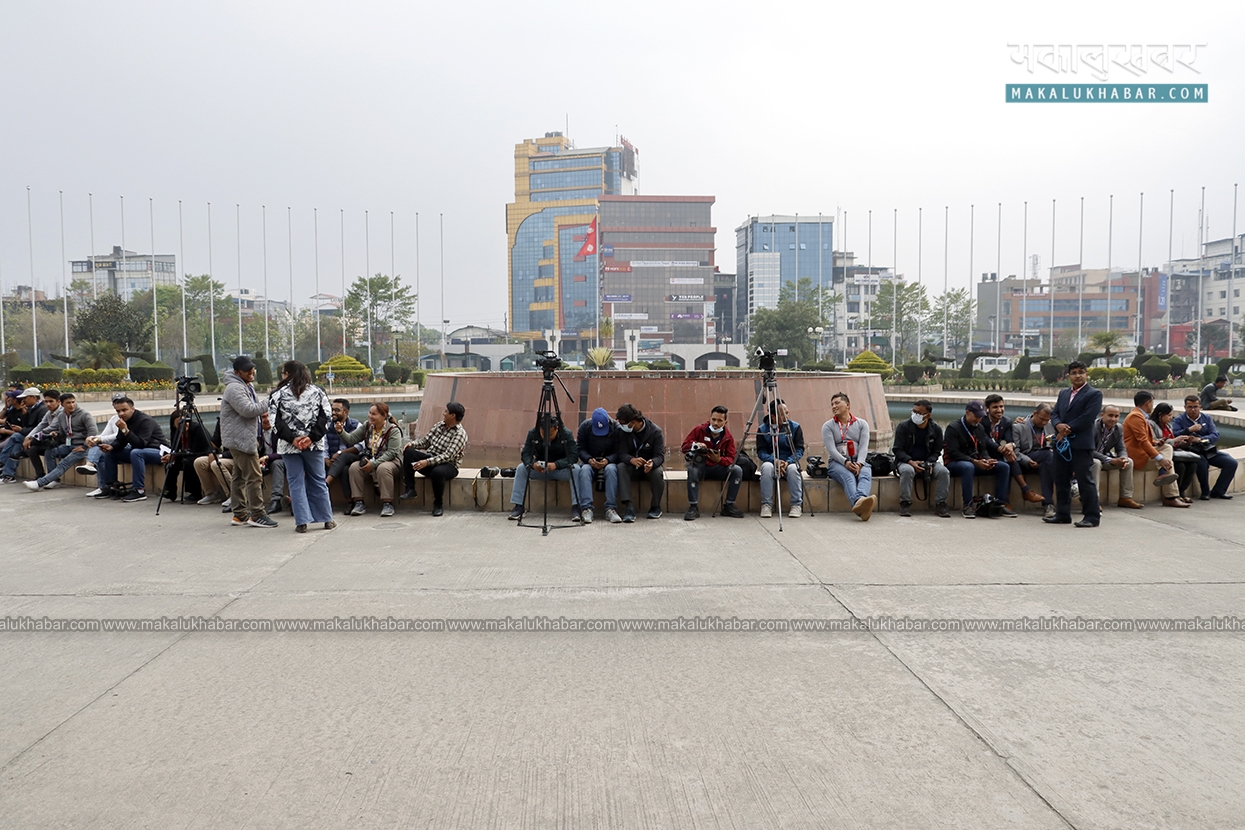 Photo and video journalists line up to capture images and video of the vote counting following the Vice President's election.
Looking to pictures!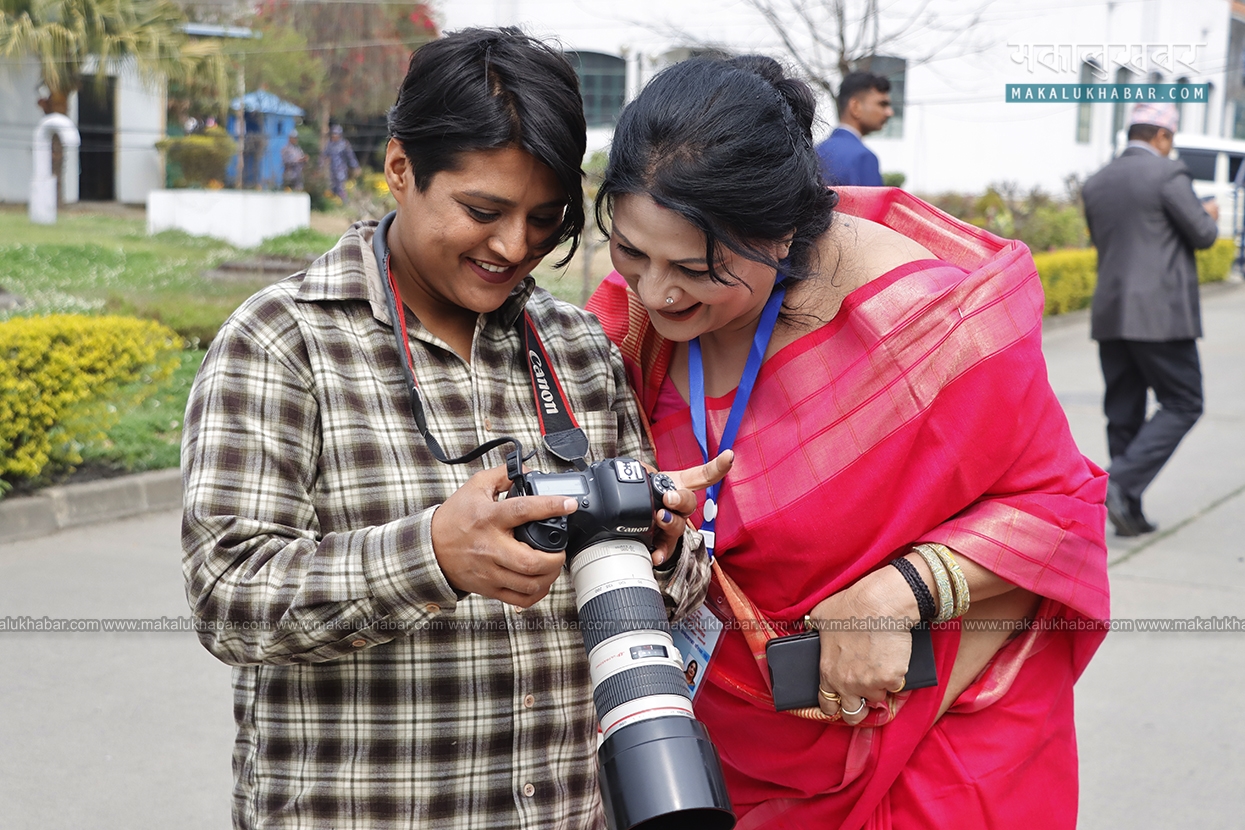 Vice-Presidential candidate Mamata Jha looks at her photo on a photojournalist's camera after having her photo taken.
Sparrow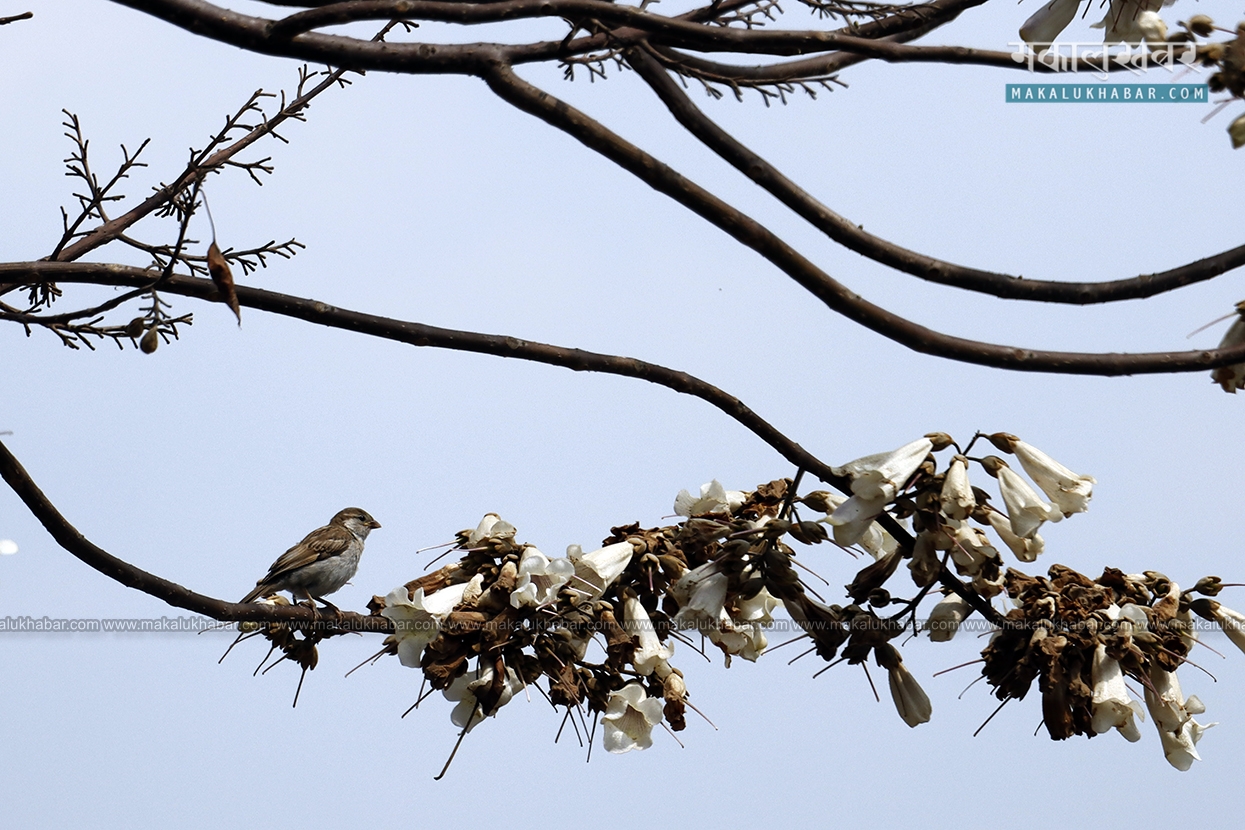 A Sparrow perched on a tree on the campus of Valmeeki Vidyapeeth.
Looking at the painting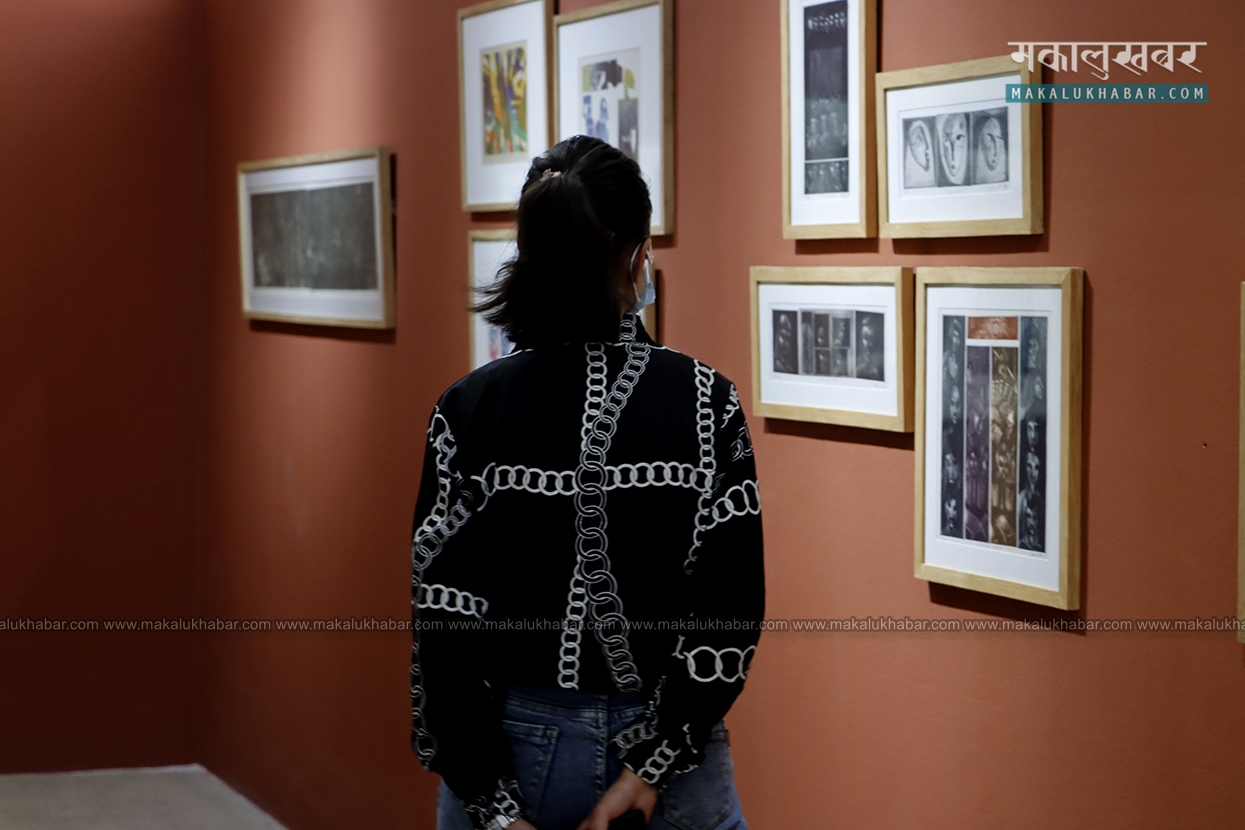 Visitors to Ragini Upadhyaya's painting exhibition at the 'Art Council'.
-Saroj Basnet