Report
Valley saw 13 deaths and 214 accidents in two weeks before elections, traffic police office says
The office records a rise in road accidents while many traffic police personnel were away on election duty.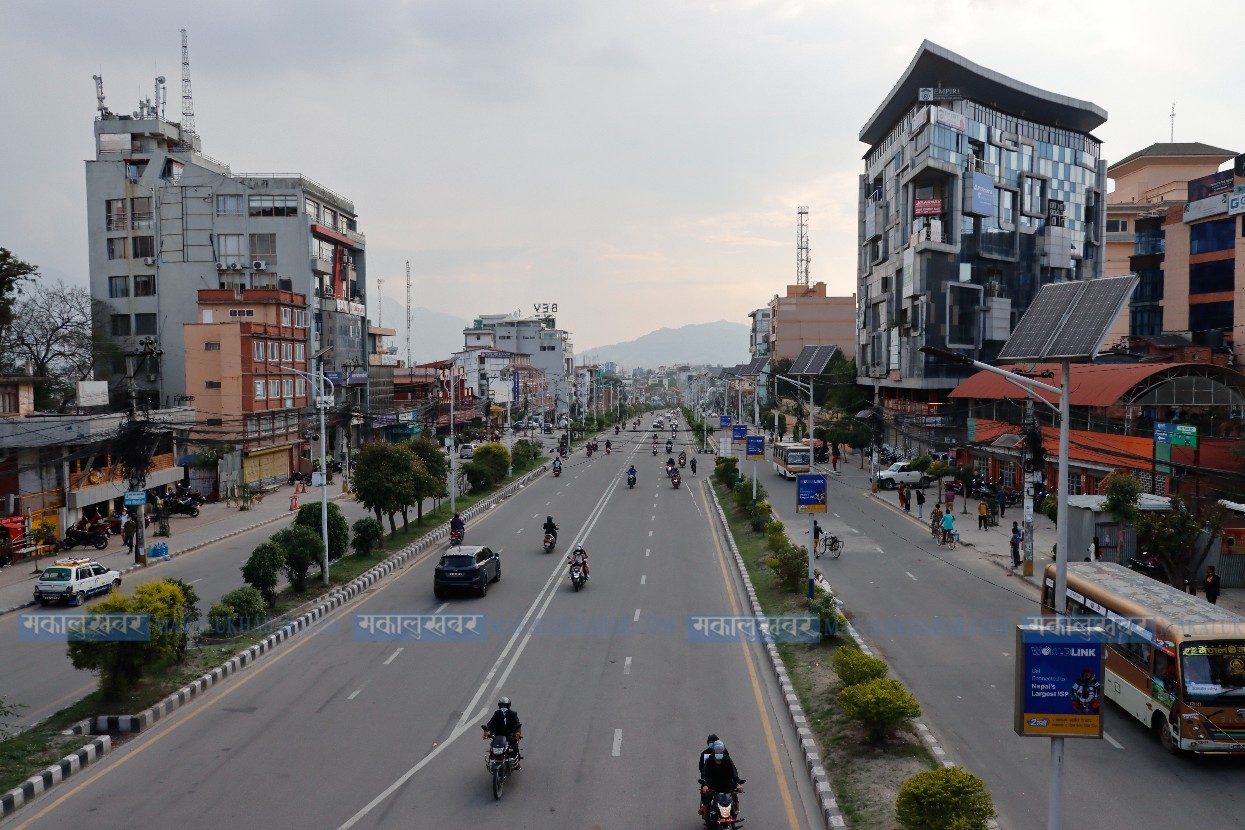 KATHMANDU: The Kathmandu Valley Traffic Police Office said on Wednesday that effective immediately, it is deploying its staff in full strength on the Valley's roads and is resuming its regular action against drink-driving and one-hour class for the traffic rule violators.
Over the past two weeks (from Nov 6 to Nov 20), the roads in the Valley barely saw traffic police as over 1,300 of them were deployed for election security outside the Valley. Normally, as many as 1,600 traffic police personnel are deployed in the Valley's three districts—Kathmandu, Lalitpur and Bhaktapur.
"From today onwards, our work will be more effective as all of our staff have returned from different districts," said Senior Superintendent Rajendra Prasad Bhatta, who is also the spokesperson for the valley traffic police office.
Earlier, the office admitted a rise in road accidents and deaths in the Valley after more than 81 percent of its personnel were deployed in 24 districts for security during the elections.
Between November 6 and November 12, as many as 13 people died in road accidents in the Valley, according to the office. From November 6 to November 20, the Valley witnessed a total of 214 accidents. The office has not reported any fatal traffic-related incident after Nov 12.
Bhatta said speeding and violation of the traffic rules were the main causes for the accidents and deaths.
"When people didn't see traffic police around, they sped, violated traffic rules and that resulted in accidents," said Bhatta. "Now on, we will monitor traffic strictly and also intensify drink-driving checks."
Members of the public and traffic engineers have criticised the move to deploy traffic police on election duty. Some have taken to social media to allege the traffic police office of ignoring complaints of traffic rule violations.
"Deployment of traffic police for election security is a wrong practice," Ashish Gajurel, a transport and traffic engineer, said. "People have died in the Valley. The authorities concerned should take this issue seriously and look for alternatives in the next elections."
-Kathmandu Post