Inauguration of Showroom
MAW Enterprises opens Yamaha Nepal's 1 st first Blue Square showroom in Naxal
Customers will be able to experience "Enhanced Customer Experience" and "Personalized One to One Service" in this showroom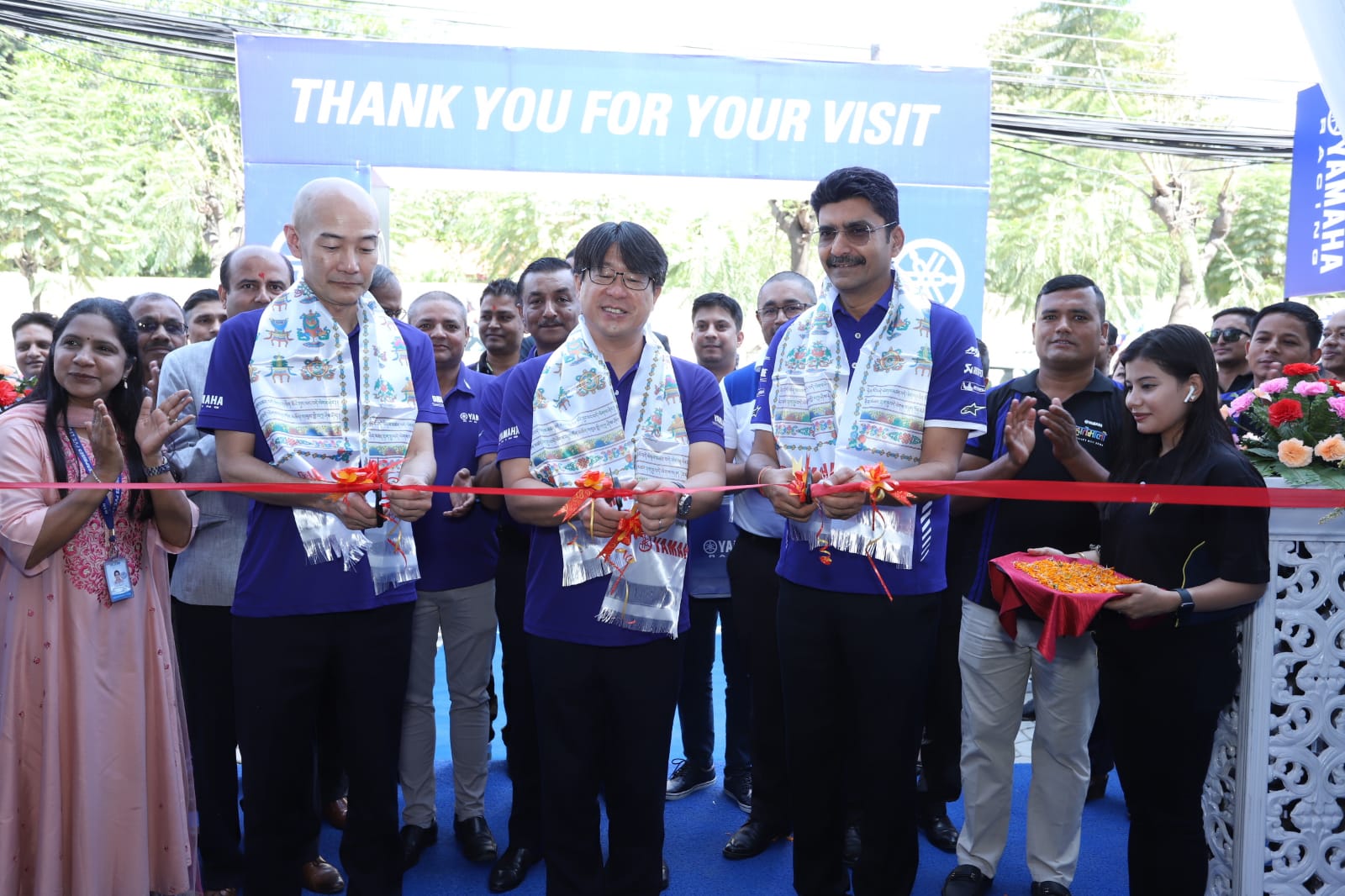 KATHMANDU: MAW Enterprises, Nepal's official Yamaha motorcycle and scooter distributor, has opened its first Blue Square showroom in Naxal.
The showroom was inaugurated on Sept 29 by the following chief guests: Mr.Eishin Chihana (Chairperson, Yamaha Motor India group of companies), Mr.Hidefumi Kawai (Director, Yamaha Motor India sales PVT.LTD.) and Mr.Vishnu Kumar Agarwal (Managing Director, MAW Enterprises PVT.LTD.).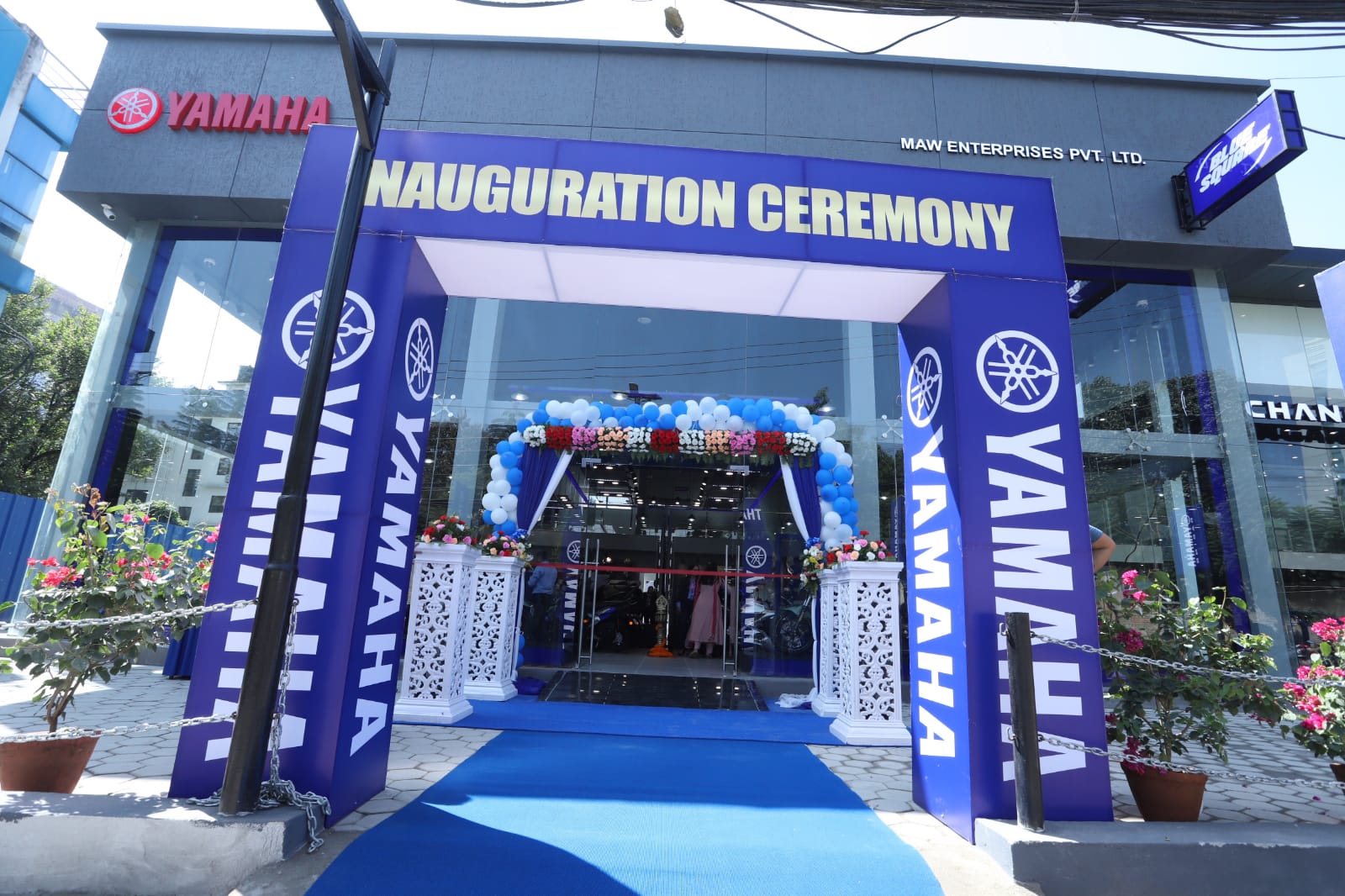 According to the company, the Naxal Showroom incorporates Yamaha's new global concept showroom, "Blue Square," where every rider can assimilate the "Global MotorSports Legacy." and experience the excitement and live for the riding in every nook and corner.
According to the company, "blue" represents the Yamaha brand color, whereas "square" represents the "One Stop Buying Junction," where customers can enjoy the experience of exploring and purchasing motorcycle and scooter accessories, apparel, and gears from a single location.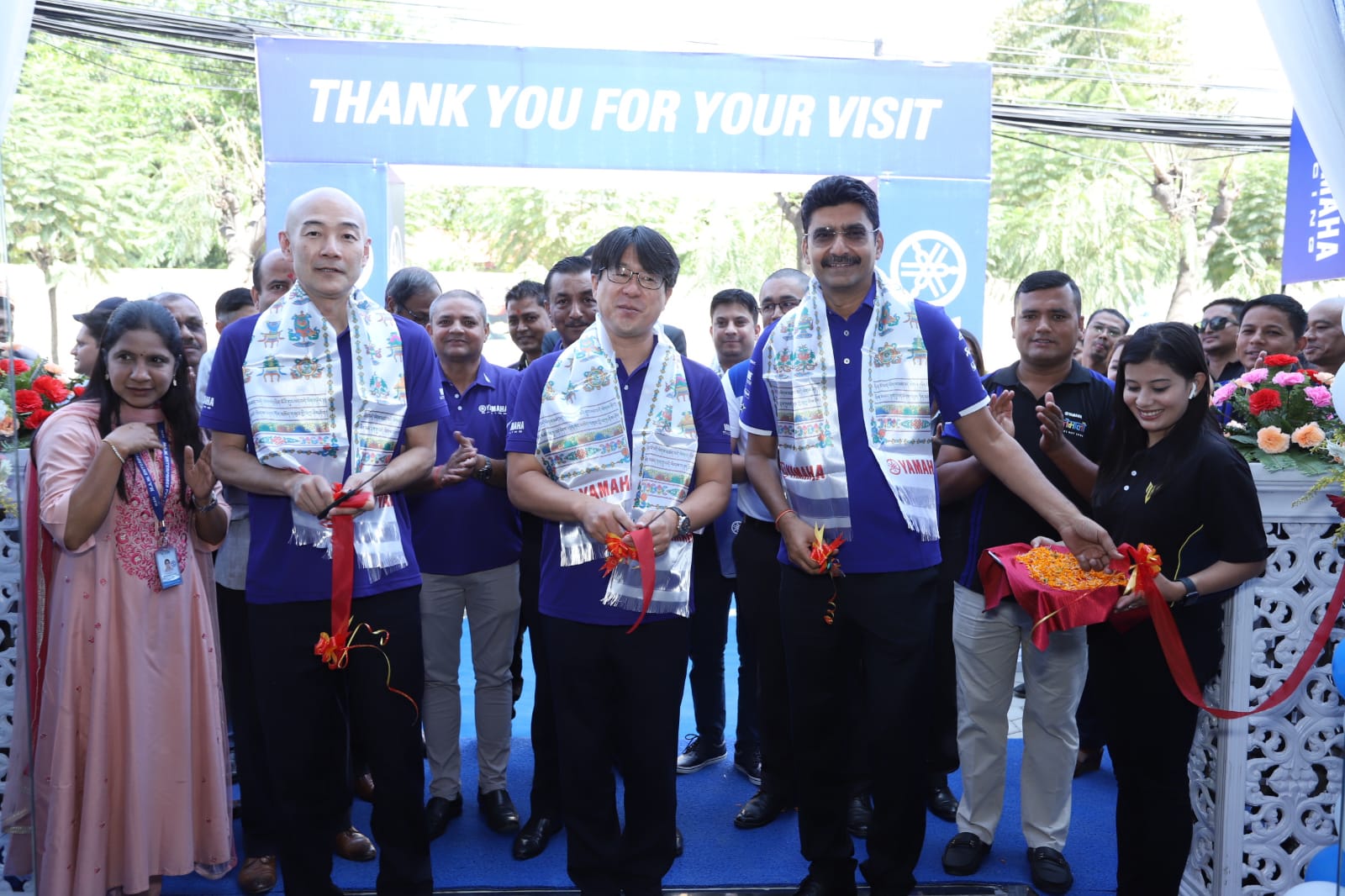 Furthermore, customers will be able to experience "Enhanced Customer Experience" and "Personalized One to One Service" in this showroom, as well as closely observe Yamaha Nepal's achievements and instantly obtain the Yamaha Brochure by scanning the Yamaha QR code.
Customer convenience has been a top priority since the company's inception, and the company believes that the excellent technology and infrastructure of "Blue Square" will increase customer trust and satisfaction with the Yamaha brand.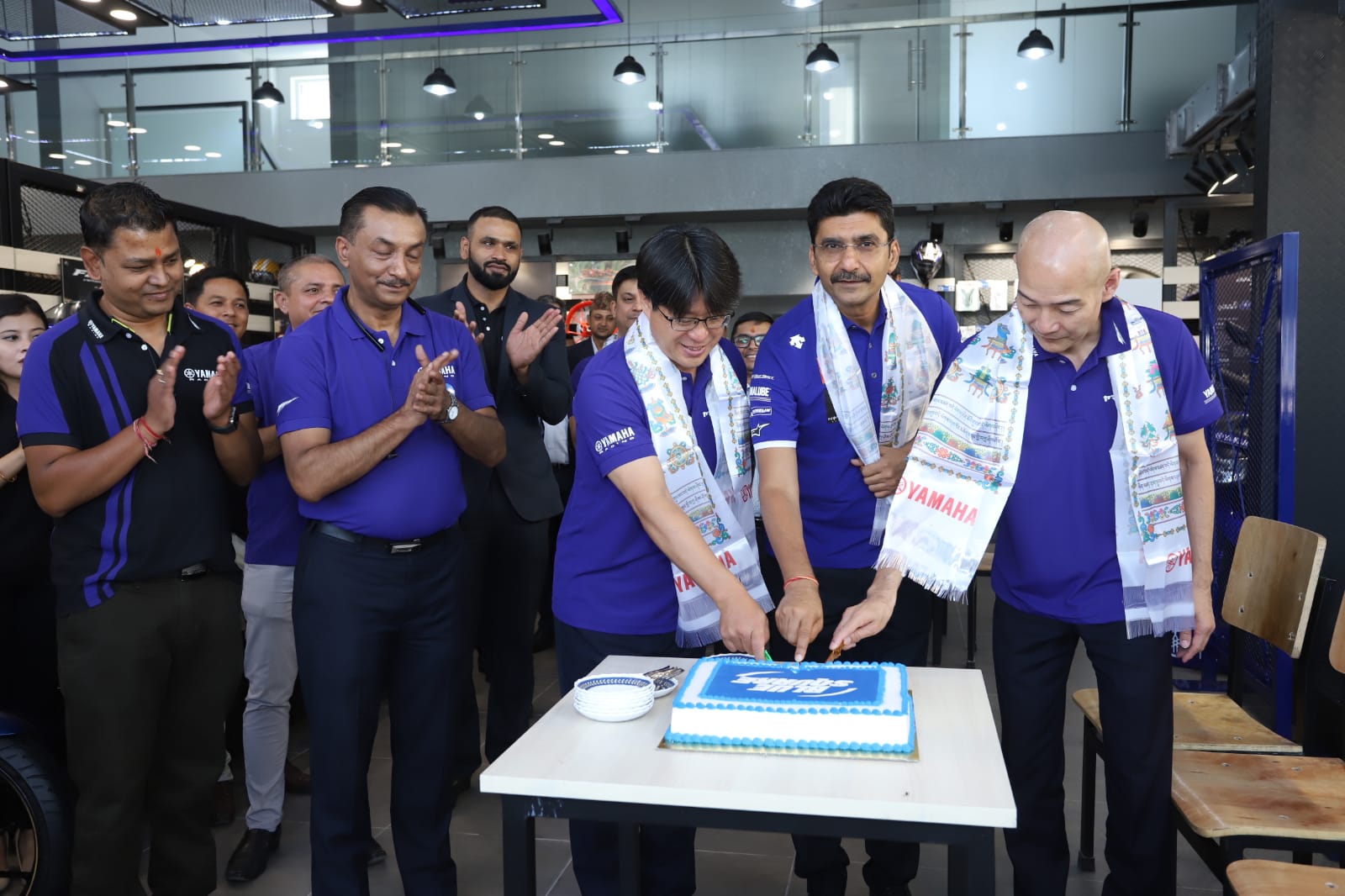 "We are overjoyed to open Nepal's largest and most convenient Showroom on the auspicious occasion of Dashain." "We are confident that this showroom will provide bike enthusiasts with a wide range of technological bike and scooter accessories, apparel, and gears," said Raju Chhetri, CEO of Yamaha Nepal, with enthusiasm.