Avalanche
Eight stranded in Manaslu avalanche
The avalanche occurred between Camps 3 and 4.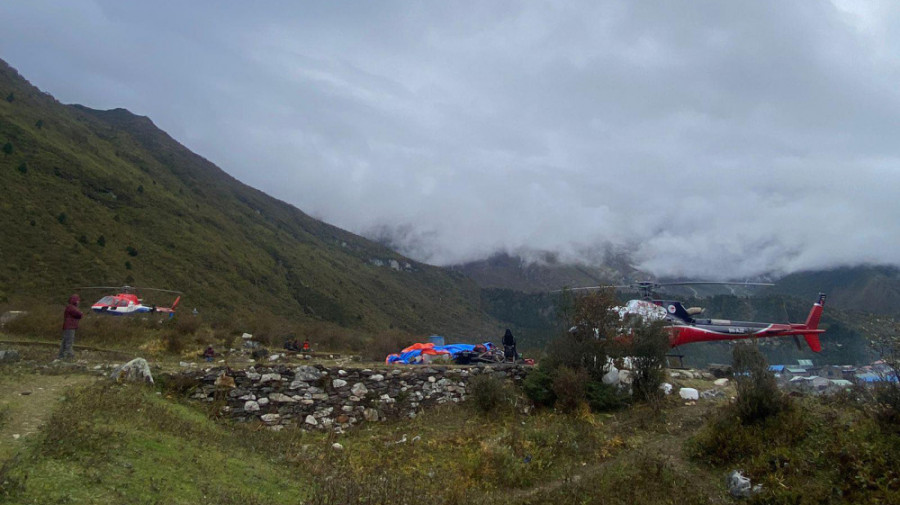 GORKHA: At least eight climbers, including one Nepali, have been trapped in the avalanche that occurred on Mount Manaslu on Monday morning, said police.
SP Kedar Khanal of District Police Office, Gorkha, said they have received information that eight people from two-three trekking companies are trapped in the avalanche but there has been no communication as to their health conditions.
According to Khanal, rescue teams are facing difficulties conducting rescue operations due to bad weather in the mountains.
"A rescue team was sent from Samagaon police station to the base camp," he said. "The helicopter has not been able to take off."
Icefall doctor Yukta Gurung, who is at the base camp, said that the avalanche was triggered by continuous snowfall. "It had snowed unceasingly for 15 days. The area was covered in at least five to six feet of snow; the piled-up snow ultimately gave way triggering the avalanche," he said.
The avalanche occurred between Camps 3 and 4. Since the helicopter could not fly due to bad weather, the Sherpas in Camps 1 and 2 are making efforts to rescue those trapped in the snow.
-Kathmandu Post