Prachanda's speech towards President – ' Act of breaking constitution done knowingly'
He continued,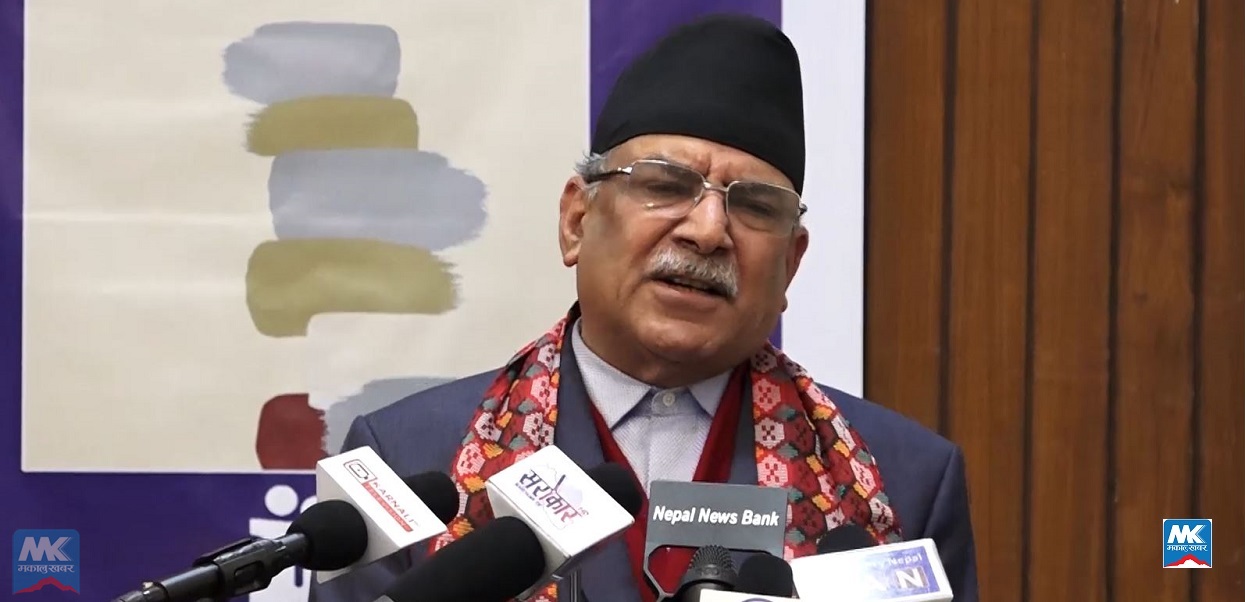 KATHMANDU: Pushpa Kamal Dahal "Prachanda," Chairperson of the CPN Maoist Center, has stated that the regression has not yet stopped. 'The regression that began last year is not over yet,' he said at a program in Kathmandu on Friday.
In reference to KP Sharma Oli's two/twice dissolution of Parliament as Prime Minister, he stated, "Recently, the constitution has been openly violated." This is not typical. This is the constitution, the system attained through thousands of sacrifices. This is happening as part of a plot to finish what has already been accomplished.
He continued, "Whether knowingly or unknowingly, the work of destroying the constitution has been done, and it is being destroyed."