This week's top seven pictures
The top seven photos from this week.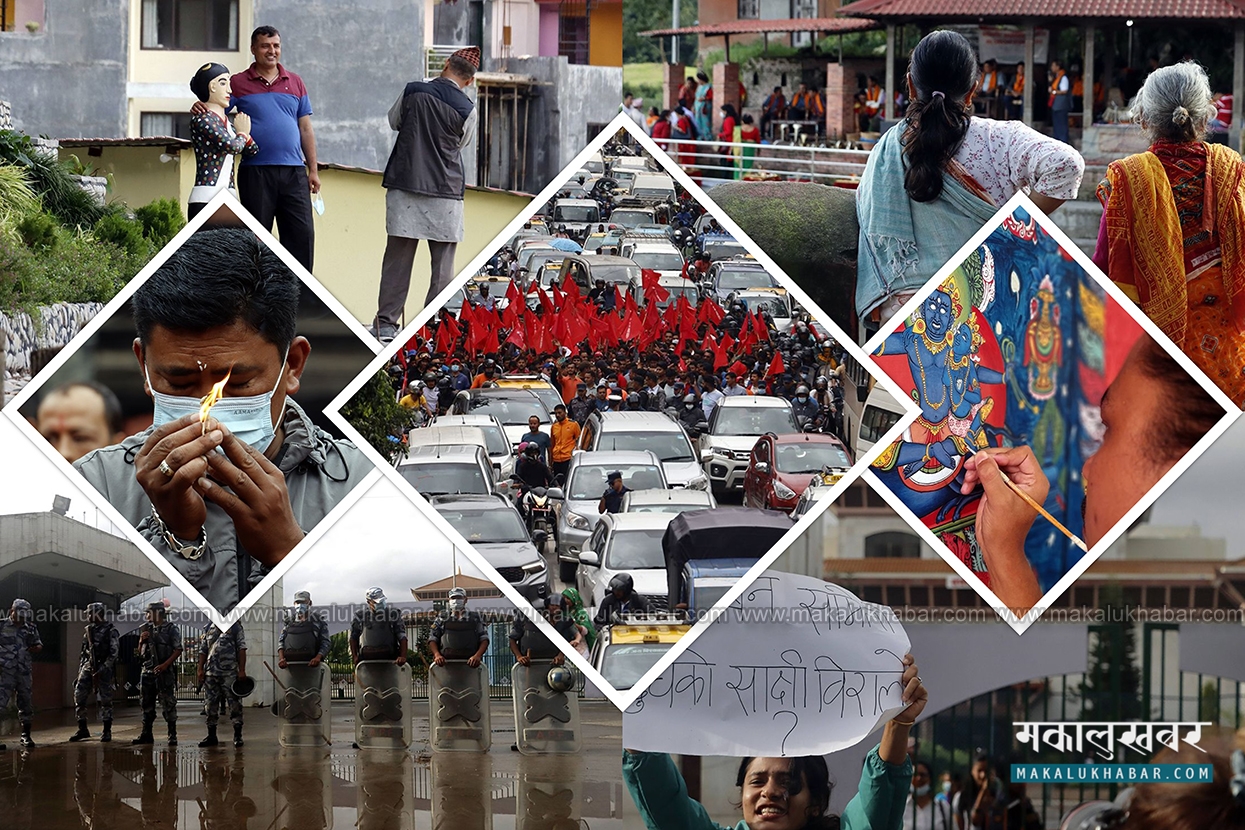 Taking Photo
People taking photos with the park's statues.
Faith
Devotees worshipping at Bhaktapur's Dattatraya Temple on Shrawan Monday.
Security
Armed police officers have been stationed in front of the Federal Parliament Building to provide security.
'Red' jam
A roadblock by the ANNFSU procession in the anti-government program organized by the UML.
Watching
On the banks of the Bagmati River, elderly people gathered to watch the evening Ganga Aarati.
Painter painting Pouba
Chakrasamvara was built in Satya Mohan Joshi's private residence, as per his last wishes.
Performance of Youth Congress
The Youth Congress demonstrated in front of the Federal Building following Janardhan Sharma's reappointment as Finance Minister.