Week's Pictures
This week's top seven pictures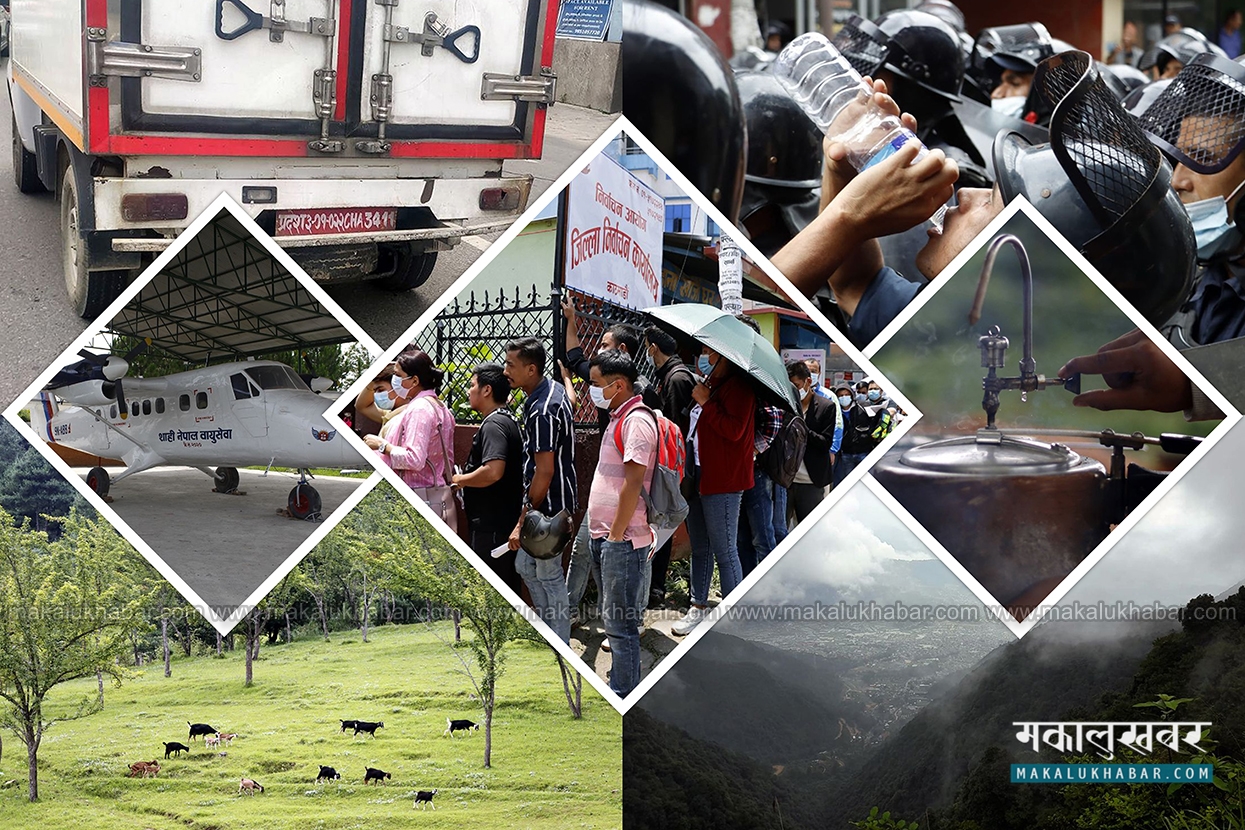 Various Number Plates
A vehicle plying on the Thapathali-Tripureshwor road section, with the number written in Nepali and English.
Historic Aircraft
The Nepali Congress hijacked Shanewani's twin-attarplane on 2030 BS Jeshta 28 (10 June, 1973). The plane is currently on display at the BP Museum in Sundarijal.
Goats Grazing
Goats grazing in Chitlang's pear orchard, a popular tourist destination in Makwanpur.
Voter Registration Line
Service recipients line up at the District Election Office in Anamnagar to register to vote in the upcoming federal election.
Thirst
Security personnel drinking water during the agitation.
Cooker Coffee
Cooking organic coffee in a pressure cooker, according to a report from Chitlang.
Fog
The Kathmandu Valley as seen through the fog from Chandragiri Bhanjyang.
(Bhanjyang is a low place that can be crossed from the middle of amountainor mountain range)