ACC Women's T20 Championship
Nepal advanced to semifinals after defeating Bahrain
This is Nepal's third consecutive victory in the competition.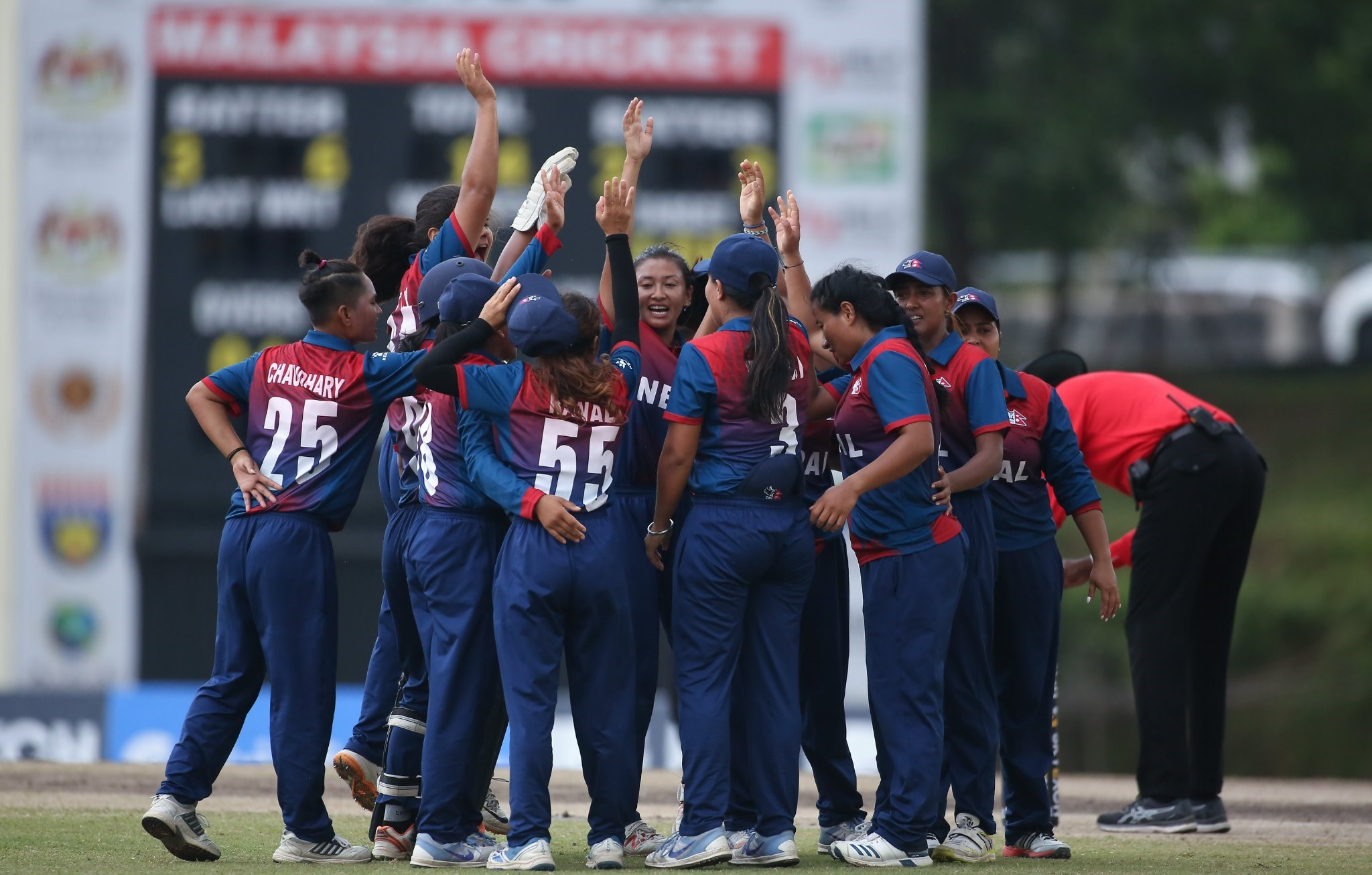 KATHMANDU: Nepal advanced to the ACC Women's T20 Championship semifinals after defeating Bahrain in the third match.
The Nepali women's team defeated Bahrain by 8 wickets in their match on Monday morning.
DDue to the rain, Bahrain set Nepal a target of 15 runs in a game played in 7-7 overs. Nepal reached the target in 3.3 overs, losing two wickets.
Earlier, batting first, Bahrain had scored 14 runs in 7 overs for the loss of 6 wickets. Nepal has now won the competition three times in a row.
Nepal previously defeated Bhutan and Kuwait. Nepal advanced to the semifinals after winning three consecutive games.
Nepal will now face Hong Kong in the final group stage match on Tuesday. The two countries that make it to the finals of this competition will be chosen for the Asia Cup.