In Pics: Seven images of this week
This week's top seven pictures.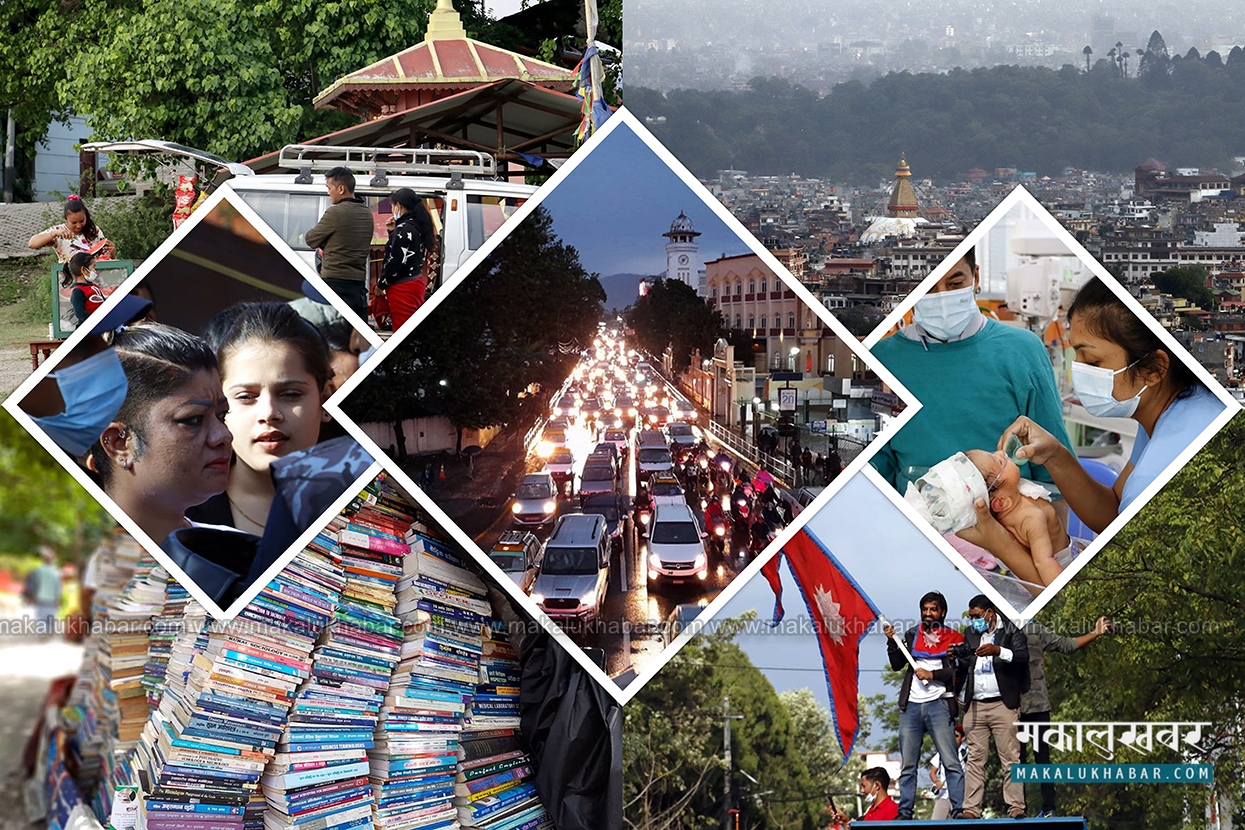 Old books
Old books for sale at Kathmandu's Bhrikuti Mandap. Customers who buy books are more likely to find them as they are both useful and inexpensive.
Evening Jam
Evening traffic congestion in Kathmandu is nothing new. This is one of the issues that motorists face every evening. The view from Bagbazar's Aakashe Pul (sky bridge).
Mobile business
Such shops can now be found in many parks and public places throughout Kathmandu. With less investment and more trade, people are becoming more interested in the mobile business.
Balen's supporters
Police stopped Balen supporters who had gathered in Kathmandu Metropolitans Polling Stations and City Hall.
KMC Hospital's 'NICU'
KMC Teaching Hospital's state-of-the-art NICU services treat newborns who have lost weight at birth. According to the hospital administration, the NICU service is less expensive in Nepal.
Victory
Supporters of Kathmandu Metropolitian Independent candidate Balen Shah who showed up at the polling station.
Boudhha in the midst of a settlement
Bouddhanath area taken from Jagdol of Kathmandu. This World Heritage Site, which was once open, is now surrounded by dense settlements.
-Saroj Basnet/Makalu Khabar