Eid-ul-Fitr
Eid-ul-Fitr is being celebrated all over the country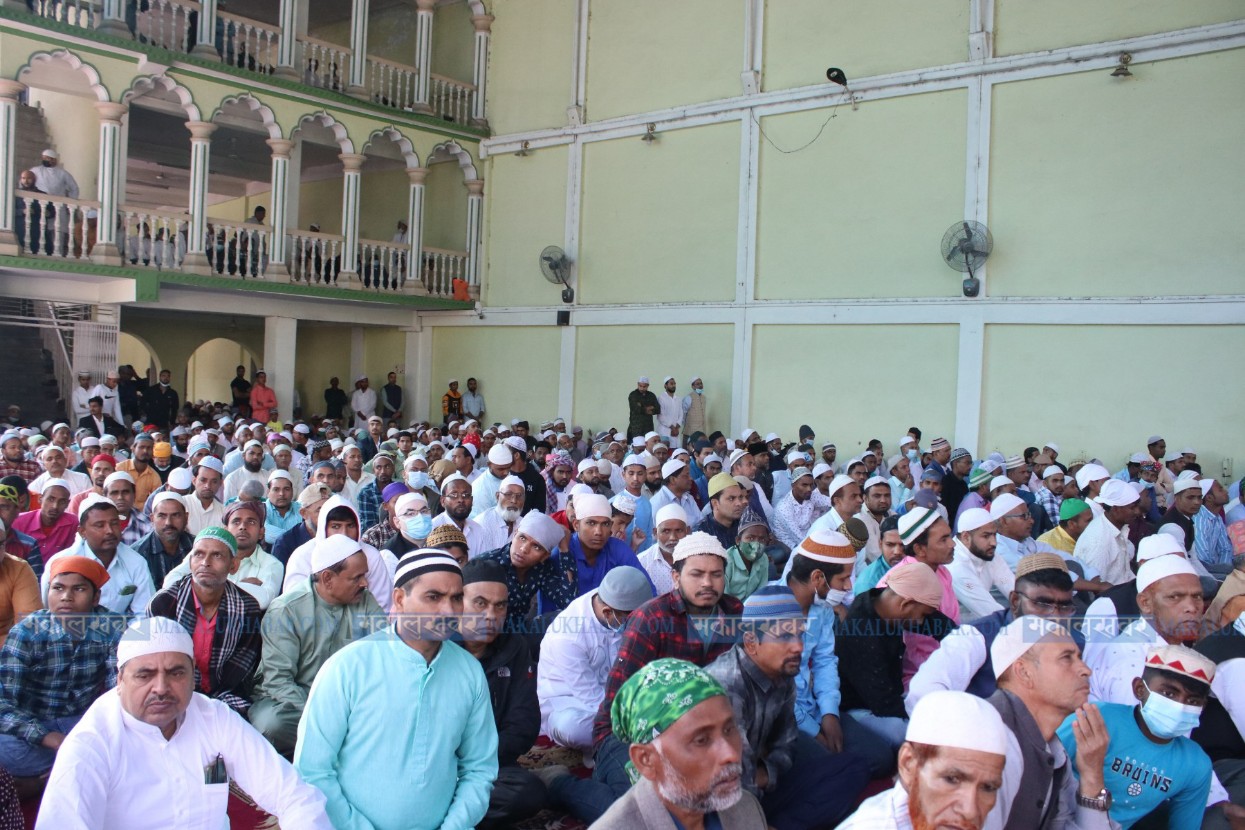 KATHMANDU: MAY. 3 – Muslim communities across the country have celebrated Eid-ul-Fitr by offering special prayers and receiving blessings from elders
Eid ul Fitr is observed on Tuesday, the first day of the tenth month (Sauwal) of the Arabic calendar Hijri. On this day, after reciting special prayers, one goes to the elder and receives blessings for three days.
ALSO READ:- In Pictures: Eid celebrations 
Blessings are bestowed on the young during this festival. Visiting relatives are customarily given Sevai, Date Palm, and other sweet foods. This festival is known as Eid-ul-Fitr as food is cheerfully distributed to the poor and needy.
Eid al-Fitr is celebrated on the last day of the ninth month after the appearance of the moon, according to the Arabic calendar. On the occasion of Eid-ul-Fitr, the government has declared a public holiday.