Buddha Krishna pierced his tongue for the last time [Photos]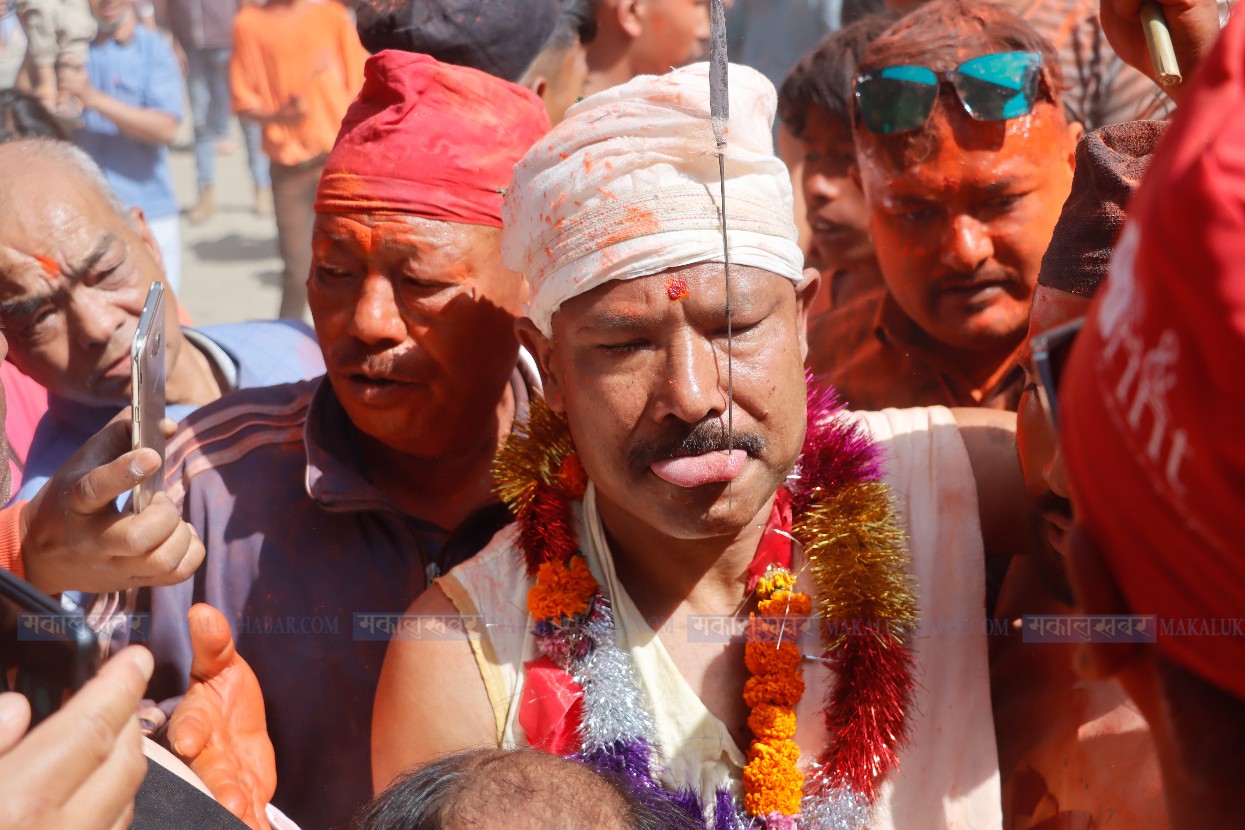 KATHMANDU: APRIL. 15 – Buddha Krishna Baga Shrestha, 50, of Bhaktapur Bode, has pierced his tongue for the ninth time today, saying it is the last time.
Shrestha's fast was started on April 13 after burning wood at the Mahalaxmi temple premises and putting tika made from the same burnt wood (ashes).
Shrestha had his tongue pierced for the first time when he was 32 years old, in 2062 BS. He began piercing his tongue out of fear of eroding the culture that had existed since time immemorial when few people dared to pierce his tongue.
There is a record of 13 people piercing their tongues in Bode so far. Bekhnarayan Shrestha 32, Harkanar Singh Baga Shrestha 22, Haridev Shrestha 1, Haribhasik Shrestha 3, Indra Bata Shrestha 2, Chandrasen Shrestha 7, Dilkumar Shrestha 7, Harkeshwar Shrestha 3, Muni Shrestha 1, Dharmaraj Shrestha 1, Krishnachandra Bagh Shrestha 12, Jujubhai Shrestha 8 and Buddha Krishna has pierced the tongue 9 times even this time.
Photos:-