Devotees throng Pashupati [Photos]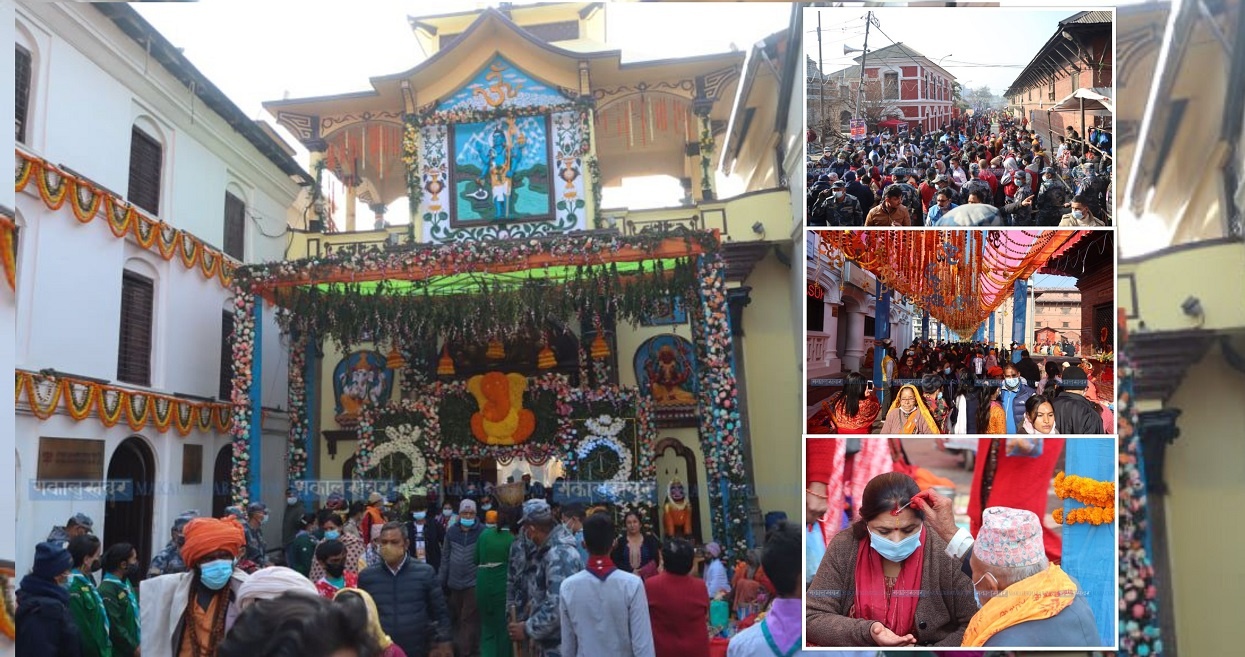 KATHMANDU: MARCH. 1 – Maha Shivaratri festival, which is celebrated every year on the day of Krishna Chaturdashi at midnight, is being celebrated all over the country by worshipping Lord Shiva.
Today, on the day of Maha Shivaratri, which is considered to be the best of the fasts, devotees purify themselves, worship Shiva in the temple, fast and offer milk, dhaturo and belpatra, the favourite items of Lord Shiva.
Named after the night of Shiva's birth, this festival is mentioned in scriptures including Shiva Purana as one of the four major nights called Kalaratri, Moharatri, Sukharatri and Shivaratri.
Celebrated on the day of Falgun Krishna Chaturdashi, this festival is also considered as the dearest day of Lord Shiva, Ashutosh, who brought religion to the hearts of the poor and miserable beings.
It is said that Shivaratri is celebrated in the month of Magh (Jan/Feb), when the trees, plants and grasses that are growing due to Mahadev's Rudratva, i.e. the element of weeping or destroying the world, begin to grow in Falgun due to Mahadev's Shivatva (element for the welfare of the world).
ALSO READ:-
Today, pilgrims from various parts of the country, including neighbouring India, flock to the Pashupatinath Temple to pay homage to Lord Mahadev and to attend the Shivaratri festival. Shiva temples across the country are also crowded with devotees.
PHOTOS:-