Government ran away from its responsibility: UML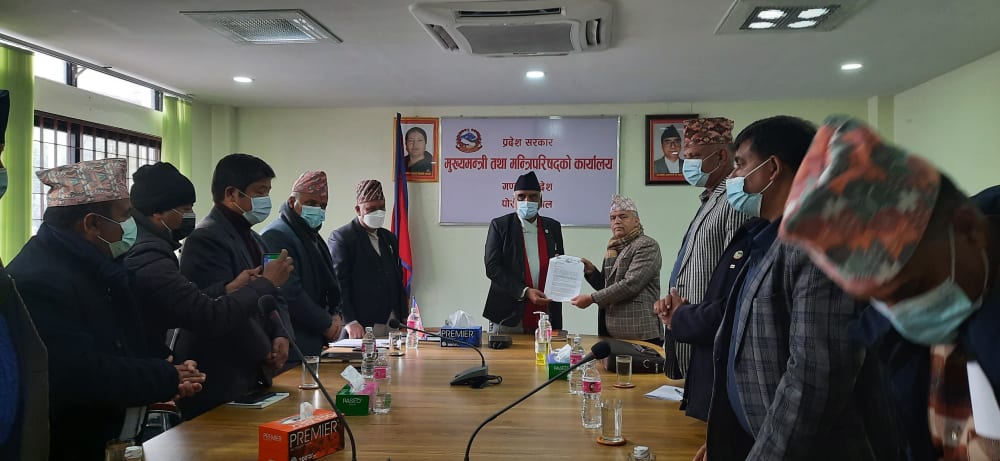 POKHARA: JAN. 24 – The United Maoist League (UML) has accused the Gandaki government of avoiding its responsibilities.
After meeting with Chief Minister Krishna Chandra Nepali Pokharel on Monday and handing him a 19-point memorandum, the UML has made such allegations.
In the past, the UML has objected to the new program being cut by the UML government. According to the UML, the government is an indivisible successor, and the current government has failed to fulfil that responsibility. On 2078 BS, Shrawan 31 (15 August 2021), the CPN (UML) wrote a letter to the government on behalf of Gandaki State.
The UML has drawn the government's attention to the implementation of the five-year plan, recalling that it had filed an 11-point letter at the time. The government has cut existing plans and introduced ideas without a budget, according to Mayanath Adhikari, the parliamentary party's chief whip.
'It is shifting to new and non-budgetary schemes by cutting back on past plans and development targets. Such rhetoric of the Gandaki government has dealt a major blow to the development of the people of this state, 'the UML said, adding that it was not democratic to look at development plans with political bias and delay development work.
In recent years, the UML has accused the government of failing to complete Gaurav projects and multi-year projects with priority.
The UML has objected that the new plan has been presented without the completion of the Gandaki Gaurav projects or the multi-year plans that have been scheduled. The UML has also urged the government to take COVID-19 control, vaccination, and disaster management seriously.