Public transportation co-drivers often seen without masks [Photos]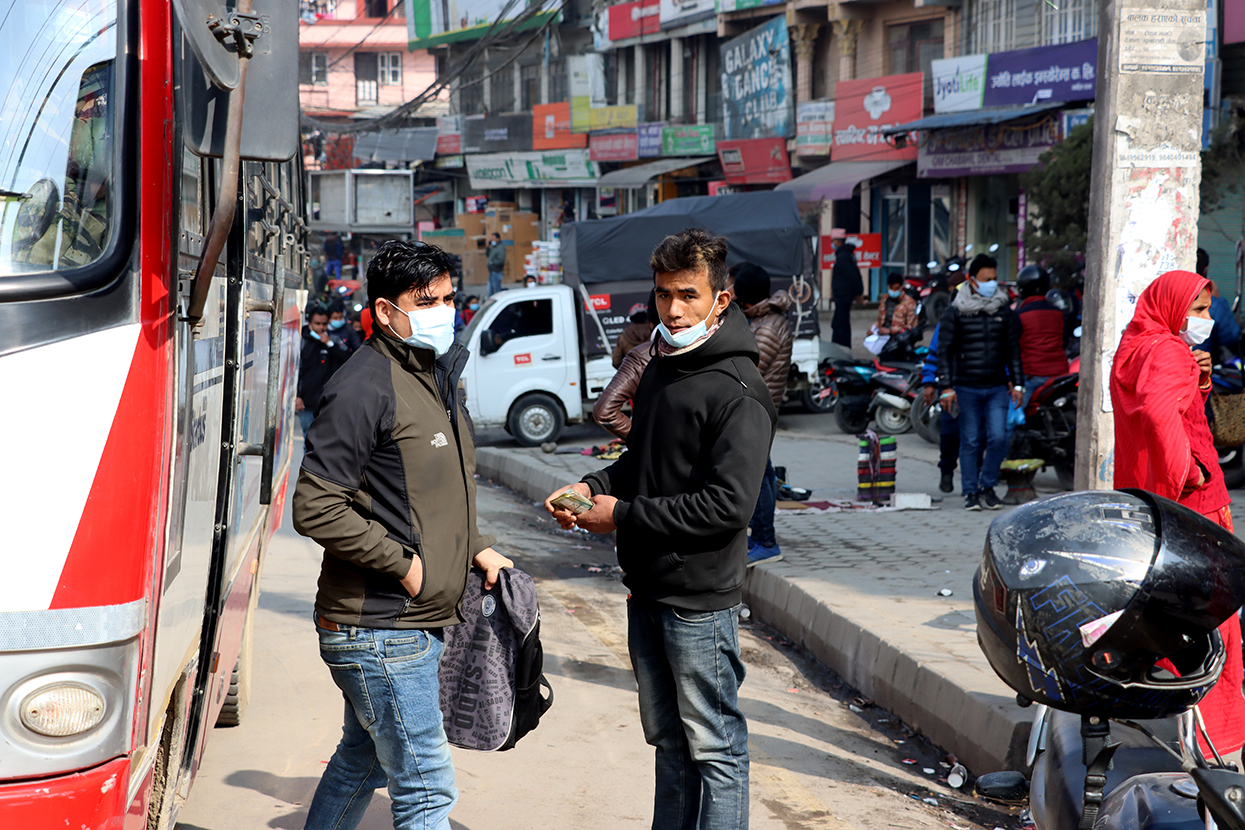 KATHMANDU: JAN. 24 – In Nepal, the number of COVID-19 infections has recently risen sharply. The infection is confirmed in more than half of those tested on a daily basis. The COVID-19 Crisis Management Coordination Center (CCMC) has also implemented health measures, citing an increase in COVID-19 infection.
Orders have been issued by the administration offices of three districts in Kathmandu Valley, including the requirement of vaccination cards in public places and the use of an odd-even system in vehicles. However, the number of people who do not wear masks in public places remains unchanged.
The condition of public transport is even worse. Co-drivers of public transportation are frequently seen without masks. Even if it is worn, it is kept to Chin. Other passengers are equally at risk when even the co-driver does not wear a mask on public transport.
PHOTOS:-
Photos:- Saroj Basnet/Makalu Khabar