KMC started one-month health camp on Sali Nadi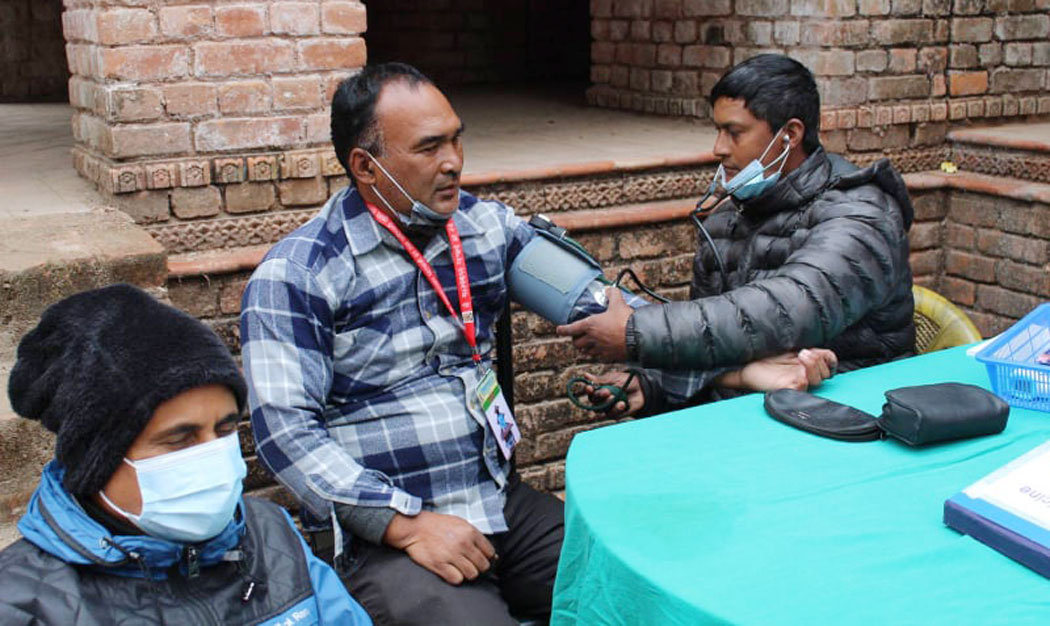 KATHMANDU: JAN. 24 – A one-month free health camp has begun on the Sali Nadi (River) in Kathmandu's Shankarapur Municipality-7. The camp, which began on Sunday at the Kathmandu Medical College in Sinamangal, is aimed for people who are fasting in Swasthani.
There is a lot of fasting people in Sali Nadi. Narayan Dahal, general manager of KMC, informed that the free health camp will be conducted for one month.
The camp provides free services such as health checks, drug distribution, lab tests, video X-rays, and ECGs. To treat the patients, a team of KMC specialized doctors has been dispatched to the camp.
With the entry of Dr Sunil Sharma, KMC has intensified the operation of free health camps and has been conducting health camps in different districts and treating the patients free of cost.