Bus park to be built in Chhinchu of Surkhet at a cost of Rs 180 million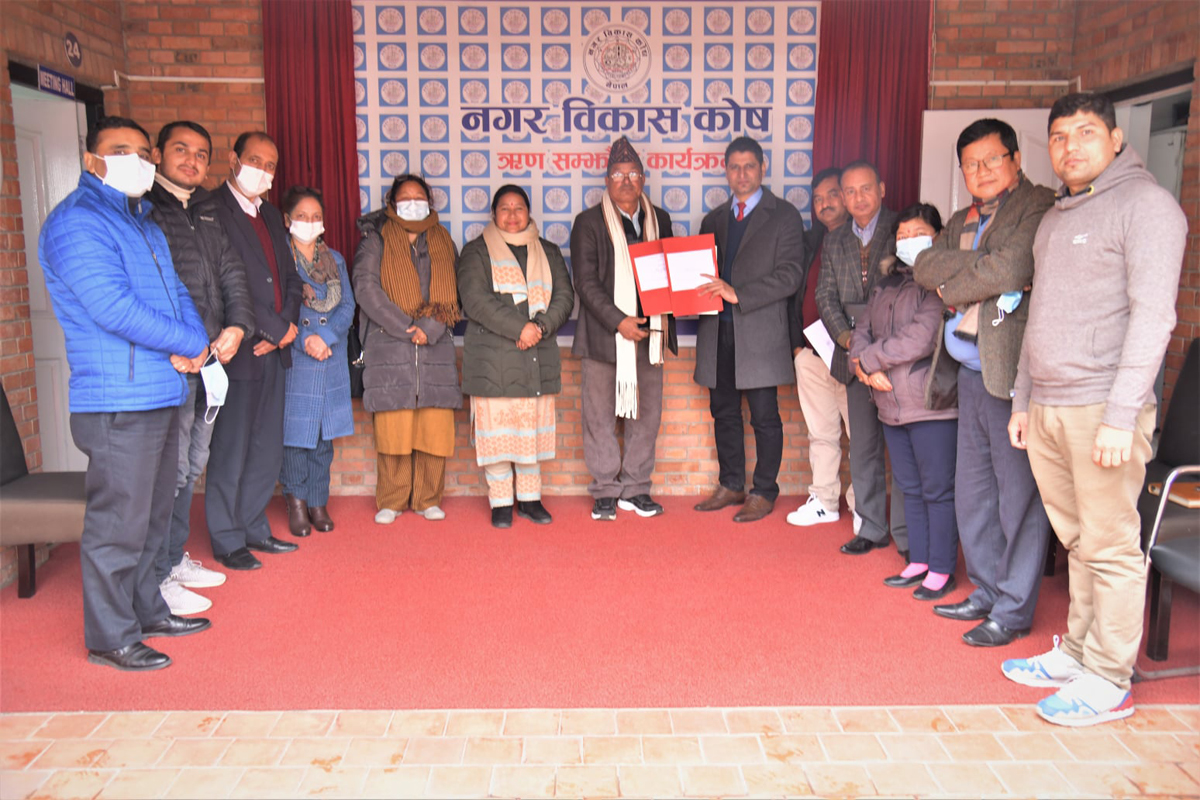 SURKHET: JAN. 21 – Under the Urban Infrastructure Development Program, a loan agreement has been reached for the Chhinchu Bus Park project in Surkhet's Bheriganga Municipality (UNDP).
Urban planning with a balanced perspective in response to the current need, the Urban Development Fund has set a goal of giving financial and technical help to as many municipalities as possible for the development of urban infrastructure in Bheriganga Municipality, ward no. 12.
A loan agreement has been signed between the municipality and the city development fund for the construction of the Chhinchu bus park project, according to the municipality.
Executive Director of the City Development Fund Krishna Prasad Sapkota and Chief of Bheriganga Municipality Bhupendra Bahadur Chand have signed a loan agreement of Rs. 137.4 million. Deputy Chief of the Municipality Renu Acharya (Dhakal) was also present at the signing ceremony.
According to Bhupendra Bahadur Chand, the total estimated cost of the construction of Chhinchu Bus Park is 185.82 million rupees, with the fund covering 70% of the loan and the municipality covering 30%.
The bus park that will be built at Chhinchu, the second location of Surkhet, Karnali State's capital, is viewed as a crucial and exemplary project for the state.
The project, which will cover an area of approximately 33 ropanis, will make a significant contribution to the management of long and short-distance vehicles currently on the market as well as the provision of modern bus park service facilities.
The chief and deputy chief of the municipality stated in the agreement program that the project would serve as a model project for Karnali State and that it would provide systematic urban services to the people of Karnali State.
The fund's executive director, Krishna Prasad Sapkota, expressed optimism that the bus park, which is being built in a strategic location, will help not only the development of infrastructure but also the region's general economic development.