Defending champions Algeria knocked out of the group stage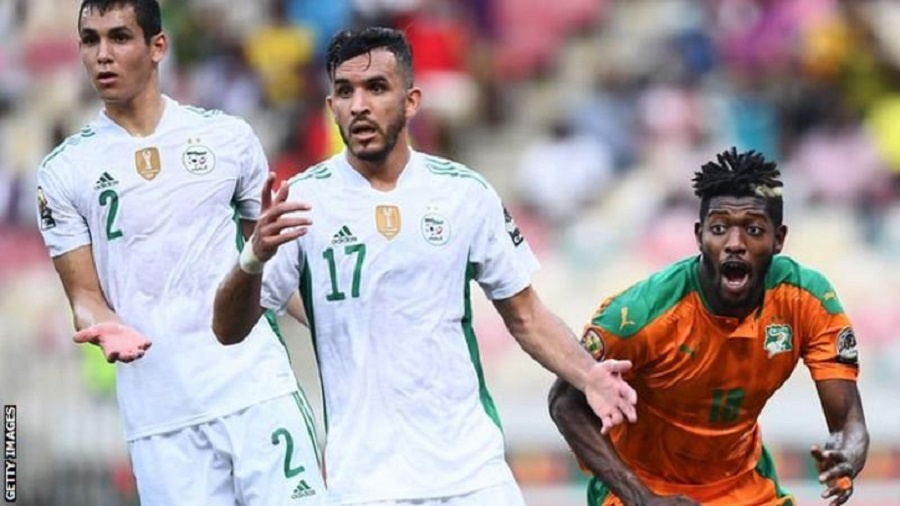 KATHMANDU: JAN. 21 – Former African Cup of Nations champions Algeria have been knocked out of the group stage. Algeria was eliminated from Group E following a 3-1 loss to Ivory Coast on Thursday night.
Ivory Coast, on the other hand, advanced to the knockout stages as group winners, with Equatorial Guinea finishing second in the group and qualifying for the last 16. With 7 points, Ivory Coast topped the list. Ivory Coast grabbed an early lead over Algeria owing to Franck Kessie's goal, but Ibrahim Sangare doubled their lead in the first half.
In the 54th minute, Nicolas Pepe extended the score to 3-0 in the second half. The comeback of Algerian Sofiane Bendebka was not enough to save the team's defeat.
Equatorial Guinea made it to the knockout stages of Thursday's Group E match. Sierra Leone had to play for a draw in the final, but Ecuador lost 1-0 to advance to the knockout stages. Pablo Ganet's goal was decisive in the must-win game for Ecuadorians.
However, Sierra Leone also missed a good chance to score. Sierra was awarded a penalty by striker Kei Kamara but was saved by goalkeeper Jesus Owono. One point was enough for Sierra Leone to reach the knockout stage. But with the defeat, the knockout chances ended.