Traffic resumes along Narayangarh-Mugling road section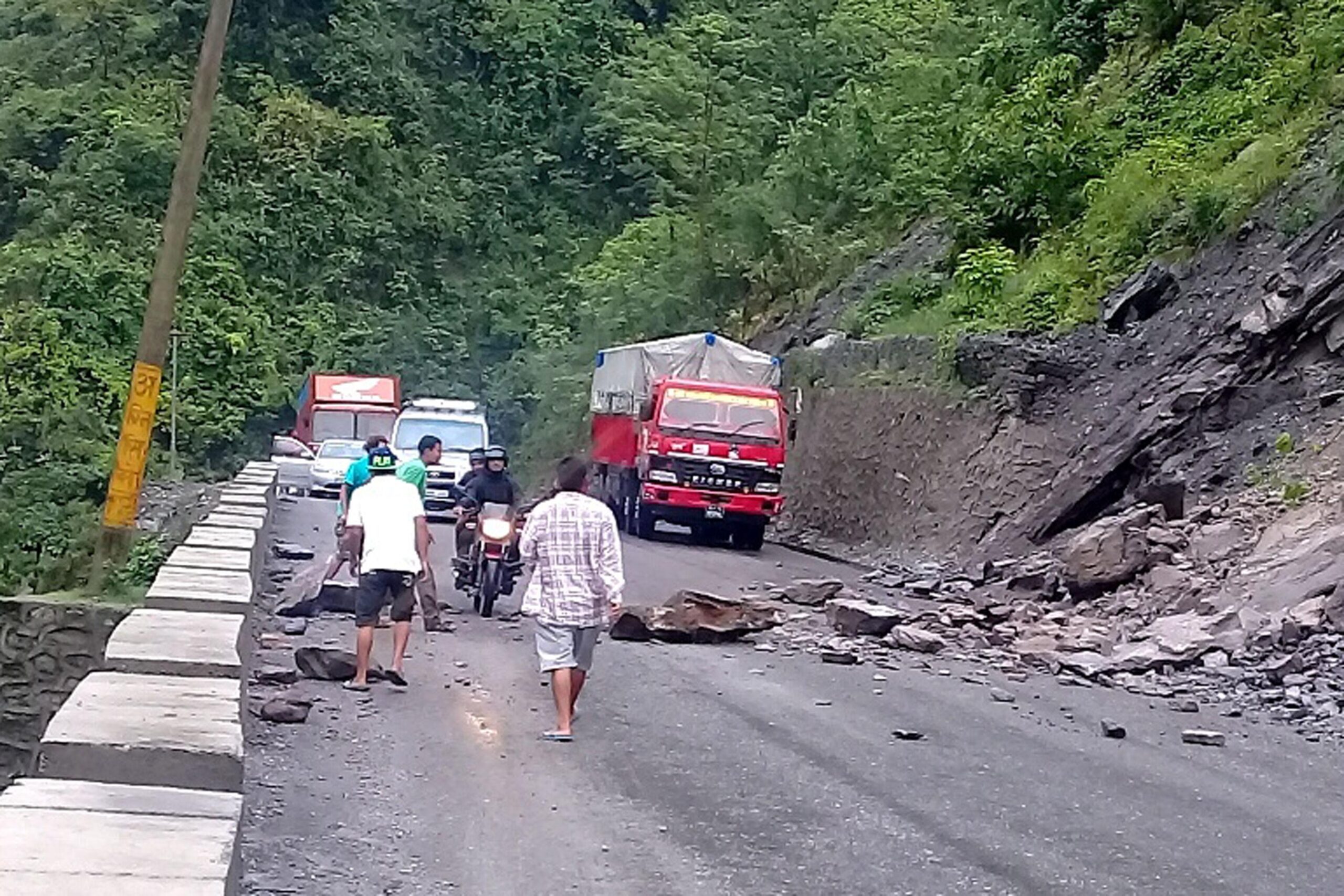 CHITWAN: JAN. 21 – The Narayangarh-Muglin road section, which was blocked due to landslides, has come into operation. The road was blocked by a landslide in Ichchakamana Village Municipality-6, Kalikhola this morning.
According to Krishna Acharya, engineer of the Narayangarh-Muglin Road project, the landslide removal work was started last night. Three excavators and a loader were used to prevent the landslide. He informed that 30 meters of the road was covered with rocks.
The landslide had fallen about 30 meters from the road. The landslide has cleared the road and the traffic has resumed.
-RSS