PM Deuba addressing in the name of nation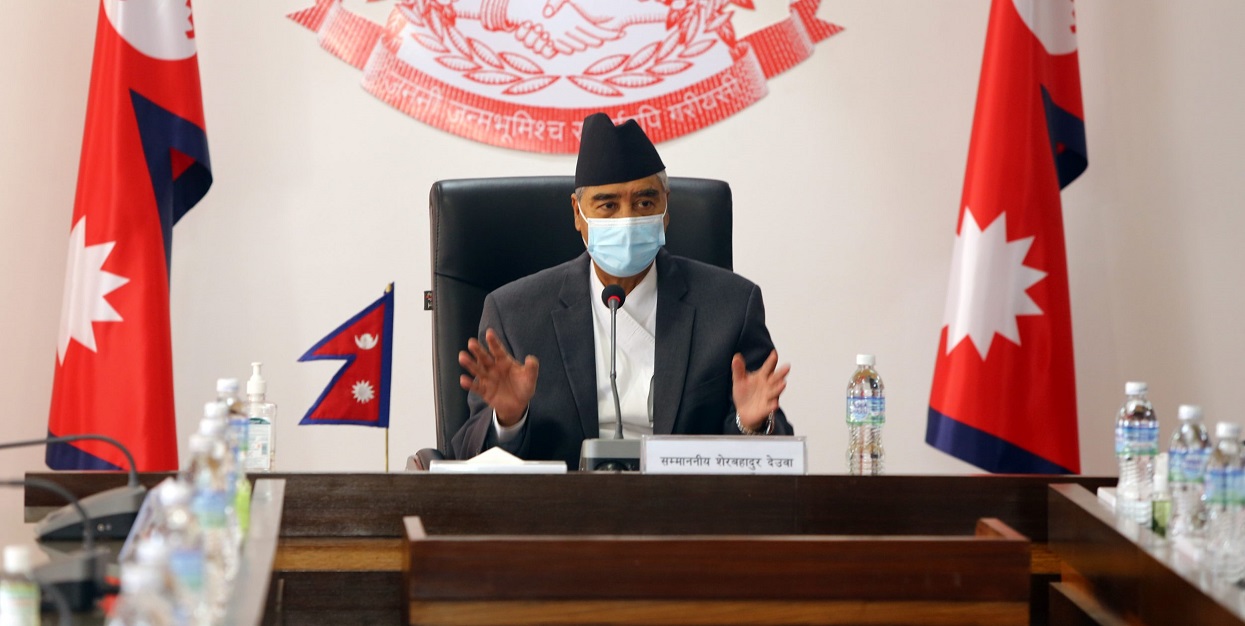 KATHMANDU: JAN. 21 – Sher Bahadur Deuba, the Prime Minister of Nepal, will deliver a speech to the nation. At 3 p.m. today, Prime Minister Deuba will address the country.
Prime Minister Deuba is expected to talk about his government's six-year term, the COVID-19 epidemic and control measures, approaching elections, and current politics during his address.
The address will be broadcast live on Nepal Television, according to the Prime Minister's Secretariat. On July 13, he was sworn in as Prime Minister.