COVID-19 special hospital brought into operation in Janakpur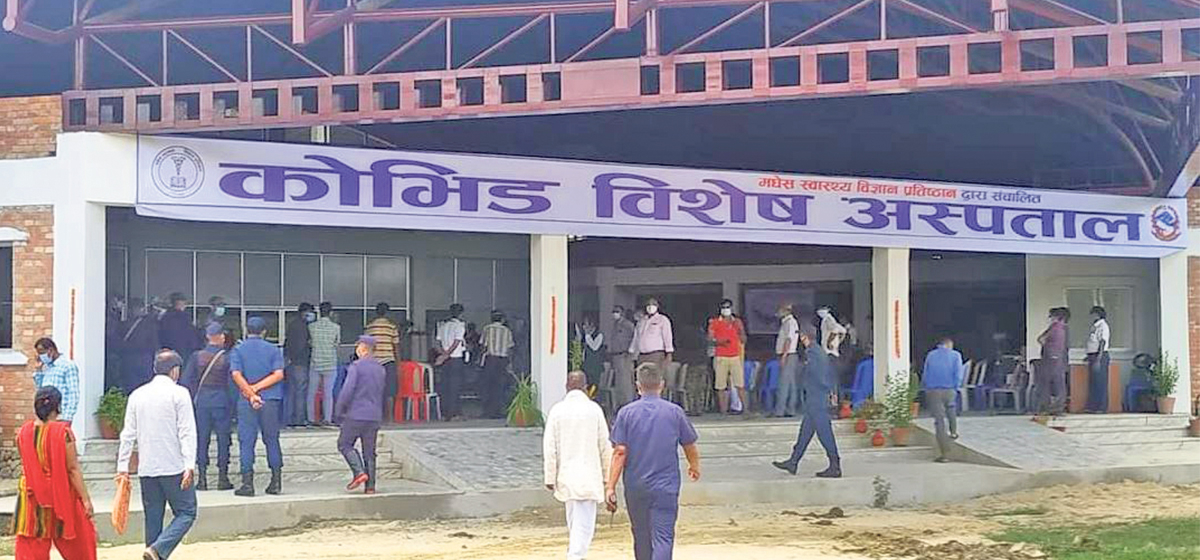 JANAKPUR: JAN. 21 – Keeping in view of rising cases of COVID-19 infection, the Madhesh Institute of Health Sciences has resumed its COVID-19 Special Hospital.
The hospital with 100 beds has managed 20 ventilators and 20 ICU beds, Vice-Chancellor of Institute Prof Dr Ram Kewal Sah said.
Likewise, the hospital has installed a plant for oxygen production that can fill up to 50 cylinders in a day.
Currently, two COVID-19 patients are receiving treatment in the hospital and their health condition is normal.
Minister for Health and Population Birodh Khatiwada, Social Development Minister of Madhesh State Nawal Kishor Sah and others had made an inspection visit to the hospital on Wednesday.
The Institute had run the hospital in the first and second waves of the COVID-19 infection.
Meanwhile, a health desk has been established in the Nepal-India border areas in Dhanusha in consideration of the rising COVID-19 cases.
-RSS