Vaccination card mandatory from today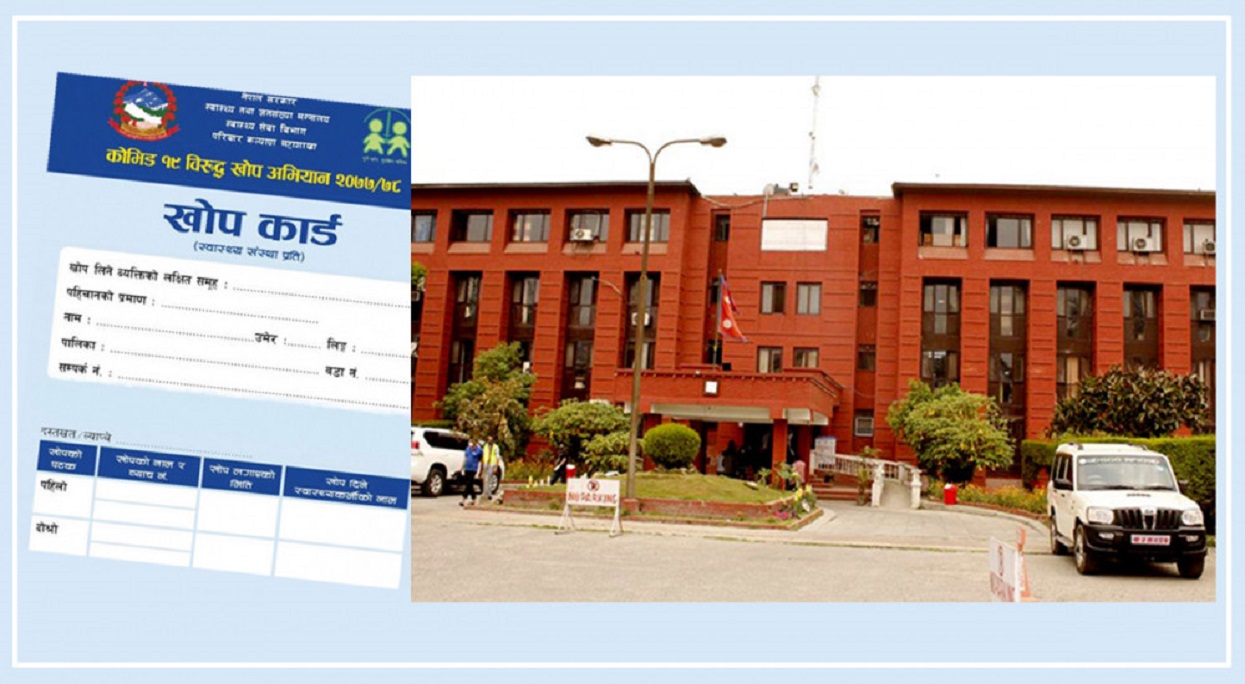 KATHMANDU: JAN. 21 – As of today, when visiting a public place, one must show the vaccination card as confirmation of COVID-19 vaccination. Because the COVID-19 infection is on the rise, the Ministry of Home Affairs has made vaccination cards required while walking in public places as per CCMC's decision.
A vaccination card is also required to receive services from government entities. When visiting government offices, hotels, restaurants, movie theatres, stadiums, airports, and parks, district administration offices will be required to have vaccine cards. Visitors shall only be permitted to enter after seeing the vaccination card, according to the order issued by the district administration offices.
In the Kathmandu Valley, an odd-even system has been implemented in private and public vehicles as the risk of COVID-19 infection rises. The district's public and government bodies have been asked to make preparations for an alternate service flow.
All public gatherings, processions, gatherings, fairs, conferences, cinema halls, dance bars, dohori, dance halls, and casinos have been closed. It has been decided that similar educational institutions will not conduct physical education and also postpone the examinations.
ALSO READ:-
The local administration has also ordered to maintain physical distance in public places, use mandatory masks and stay in home quarantine for five days when coming from abroad. Similarly, it has been decided not to have more than 20 people at a time in shopping malls, department stores, supermarkets, and all types of shops, and vaccination cards have been made mandatory.
Similarly, if 20 people are allowed to attend social functions including marriage, bratabandha, etc., prior approval from the Chief District Officer will be required to use the party palace.
The administration has also decided to open restaurants in accordance with health standards, operate private and public transportation on an odd-even basis, and refuse entry to those who do not wear masks.