Mahalaxmi Bikas Bank distributes warm clothes to students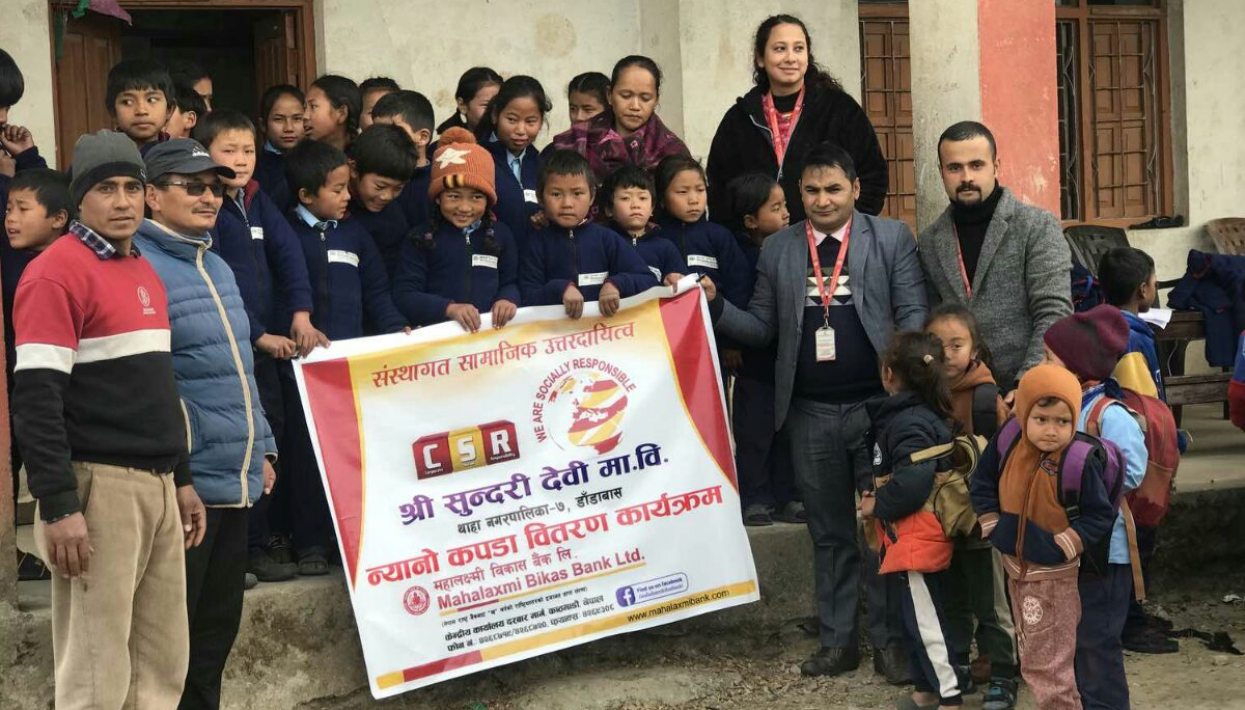 KATHMANDU: JAN. 20 – Warm clothes has been distributed by Mahalaxmi Bikas Bank to the students.
The Bank's Makwanpur Palung Branch distributed jackets to 63 children from underprivileged families at Sundari Devi Secondary School in Thaha Municipality-7, Dandabas, as part of the "One Branch, One Social Responsibility Program."
Sangita Bajracharya, the manager of the Palung Branch, distributed winter clothing at a program held on the school premises.
Pratap Singh Gole, the headmaster of the school, said that the distribution of jackets to the students who are having difficulty in coming to school with the onset of winter will help in daily reading and running of the school.