TEDxDurbarMarg to organize TED Talk and Regional Workshop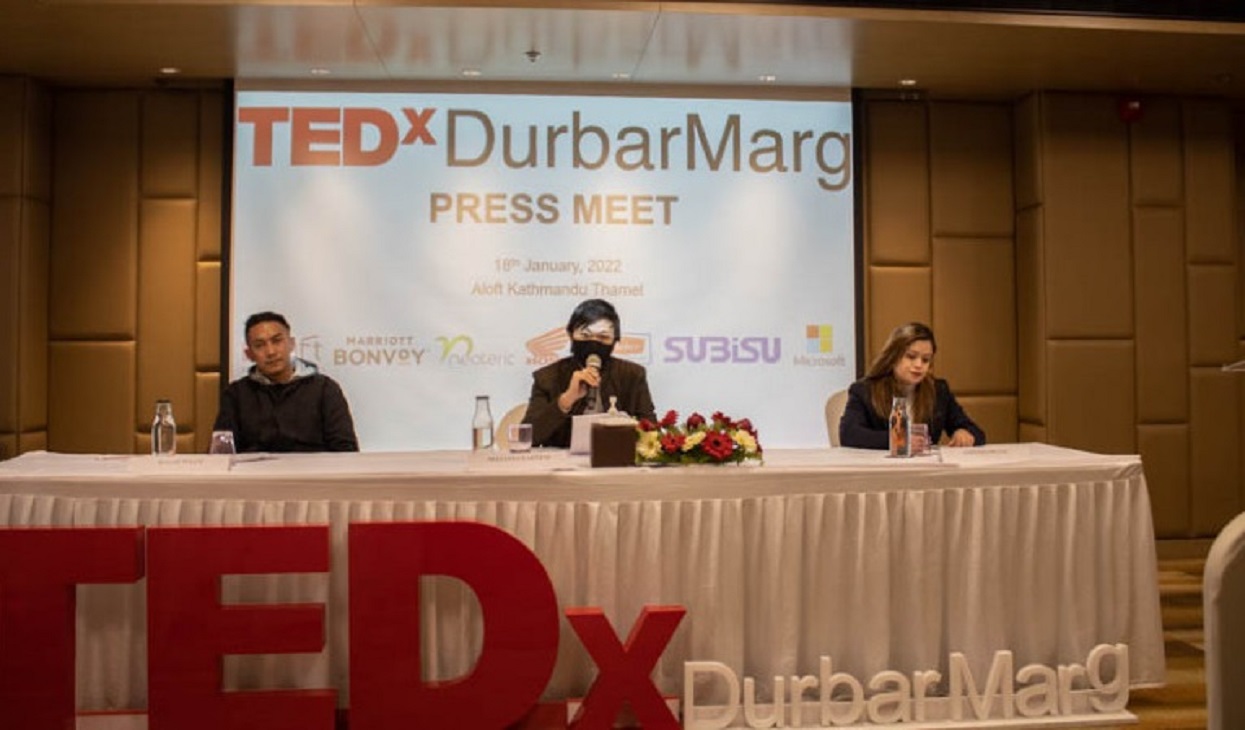 KATHMANDU: JAN. 20 – For the first time in Nepal, TEDxDurbarMarg, a non-profit international organization affiliated with TED, will offer two international-level programs. This was stated at a news conference by TEDxDurbarMarg.
Based on the belief that 'Vicha has the capacity to transform people's attitudes and lives,' this organization has been presenting and simplifying ideas in every subject through the organization's activities.
The organization has stated that it is going to organize 'TED Talk 2022' to listen to the views of the people who can spread the ideas of the world. Held in May 2022, the event will feature six speakers, including two international speakers, speaking fluently in 18 minutes or less. The organizers have stated that the aim is to introduce Nepal to the world through this forum.
Similarly, TEDxDurbarMarg will also organize the 'TEDx Nepal Regional Workshop' program to deepen Nepal's glorious presence on the world map. The event, which will take place in Kathmandu in October 2022, intends to bring together more than 400 TDX organizers.
According to the group, it is a combined campaign of people who can spread strong ideas and change people's lives in every sector.