Number of peoples receiving COVID-19 vaccinations grown [Photos]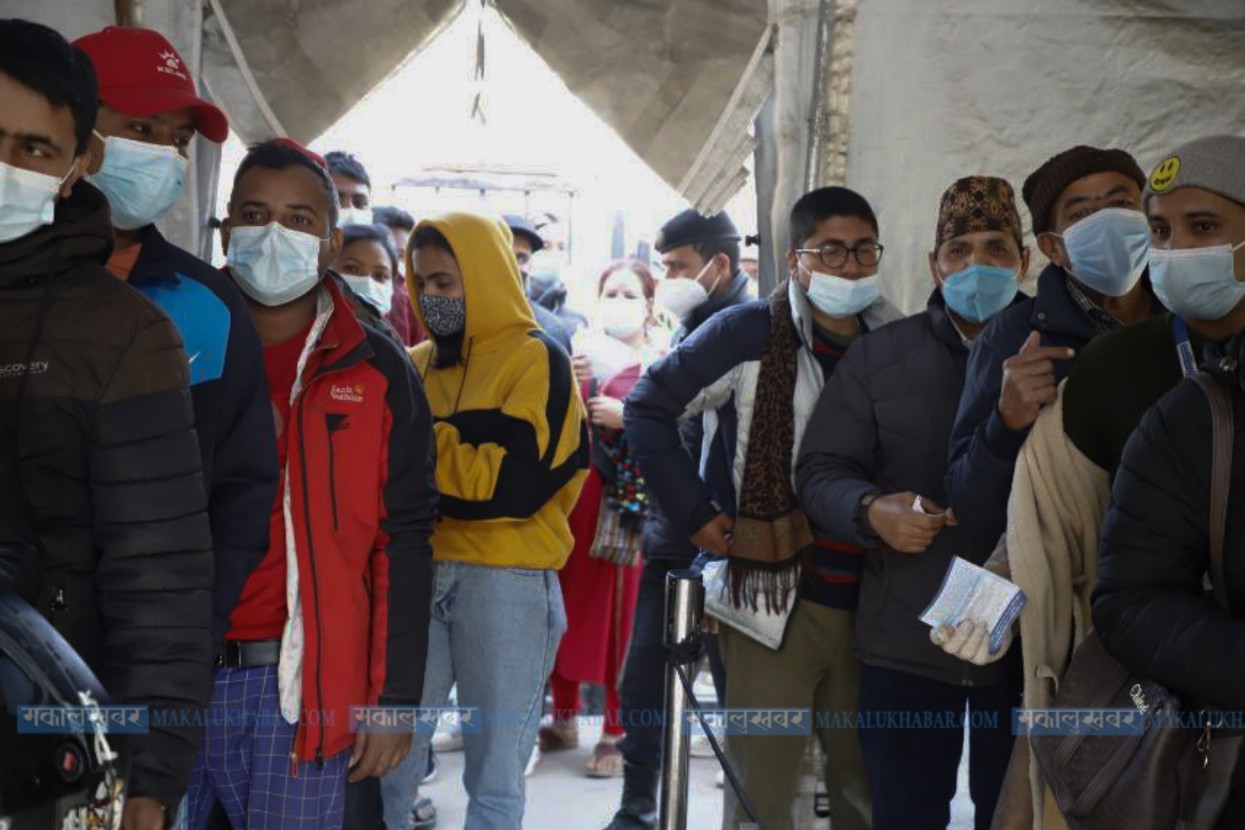 KATHMANDU: JAN. 19 – The number of people being vaccinated with a booster dose against COVID-19 is high in the Kathmandu valley. As the number of people infected with COVID-19 has grown, so has the number of people receiving booster shots.
On Jan 16, the Ministry of Health and Population began providing booster dosages to front-line workers in 19 different locations around the Kathmandu Valley.
According to the Ministry of Health, booster doses are being administered at Birendra Sainik Hospital, Nepal Police Hospital, Armed Police Hospital, Tribhuvan University Teaching Hospital, Bir Hospital, Paropakar Maternity & Women's Hospital, Sukraraj Tropical and Infectious Disease Hospital.
Vaccination is also given at Civil Servants Hospital, Shubhechha Hospital, People's Dental Hospital, Janamaitri Hospital, Gandhi International Hospital, Kathmandu Model Hospital, Norvic Hospital, Nobel Hospital, Vayodha Hospital, Martyr's Memorial Hospital, New Bus Park and Apex Polyclinic in Jadibuti
Frontline workers, government employees, elderly citizens, youngsters, and those seeking foreign employment are among those who have been vaccinated. The booster dose will be the same as the first and second doses of the vaccine, according to the ministry. To inject the booster dosage, you must have completed 6 months of full vaccination.
Meanwhile, as COVID-19 infections have increased, so has the number of people getting vaccinated against COVID-19. At vaccination centers, the first and second doses of the anti-COVID vaccine are being administered. Previously, people who did not receive the vaccination or who had not achieved the age of majority are now being vaccinated.
PHOTOS:-