Booster dosage vaccination begins today in Kathmandu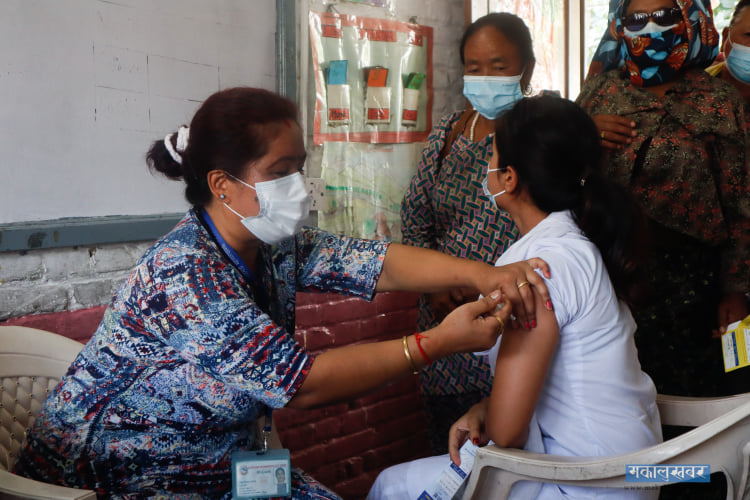 KATHMANDU: JAN. 17 – The government has decided to impose a booster dose on the growing COVID-19. Despite the fact that it was supposed to begin on Sunday, the booster dosage will begin today in Kathmandu.
The government has stated that in the first phase, the booster dosage will be provided to front-line personnel. According to the Health Office, Kathmandu, booster doses can be administered at any of 17 vaccination centers in the Kathmandu district where vaccines are currently being administered. Following a meeting of the District Vaccine Management and Coordination Committee, it was determined that booster doses would be administered from the current vaccination center beginning Monday.
Booster doses are provided in Kathmandu at Teku Hospital, Police Hospital, Army Hospital, Armed Police Hospital, Teaching Hospital Maharajgunj, Bir Hospital, Maternity Home Thapathali, and other places.
You must have completed at least six months of both doses of COVID-19 before receiving the booster dosage. The booster included the same amount of vaccination as the previous dose.