Jenish Upreti wons the title of 'The Voice Kids' Nepal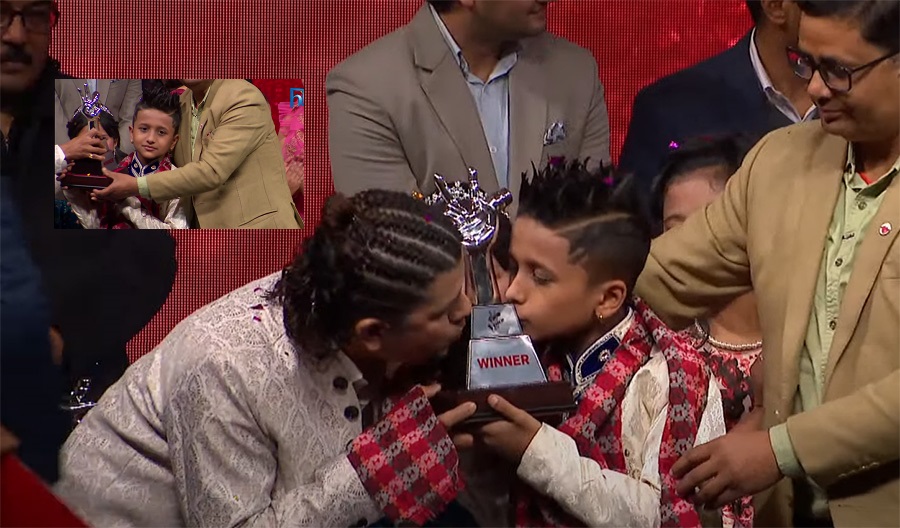 KATHMANDU: JAN. 16 – Jenish Upreti has won the first season of 'The Voice Kids,' a singing reality show for kids.
Jenish won the title from team/coach Pramod out of the eight finalists in Saturday night's final. Along with the winning title, Upreti was awarded a monetary reward of Rs 1.5 million.
Pramod Kharel, Raju Lama, Prabisha Adhikari, and Milan Newar acted as 'The Voice Kids' coaches.