Siddhartha Bank passes 15 percent dividend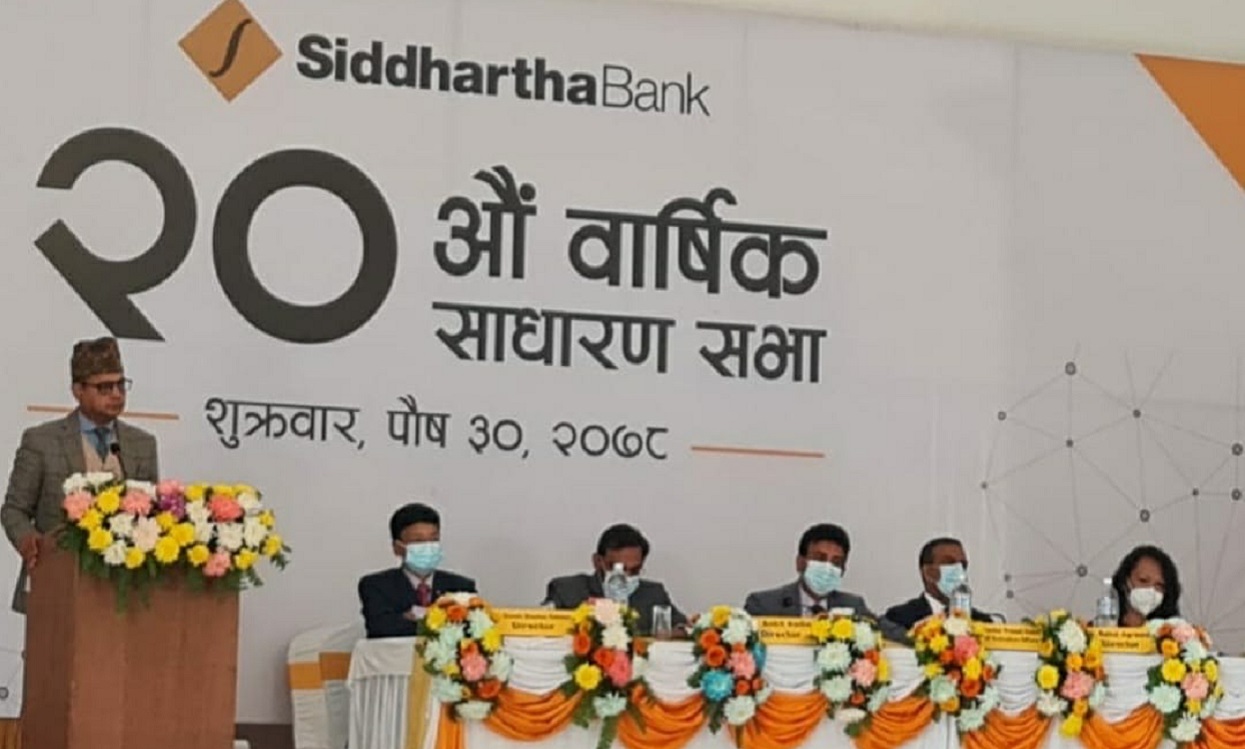 KATHMANDU: JAN. 15  – On Friday, Siddhartha Bank Limited conducted its twentieth annual general meeting.
The meeting has passed a resolution to distribute bonus shares equal to 14.25 percent of the bank's paid-up capital of Rs. 10.96 billion 22.99 million 195 rupees and cash dividend equal to 0.75 percent.
Siddhartha Bank has been committed to providing services in accordance with the wishes of its customers since its establishment in 2059 BS.