Nine-month-old baby and six other people were killed in a jeep accident in Bandipur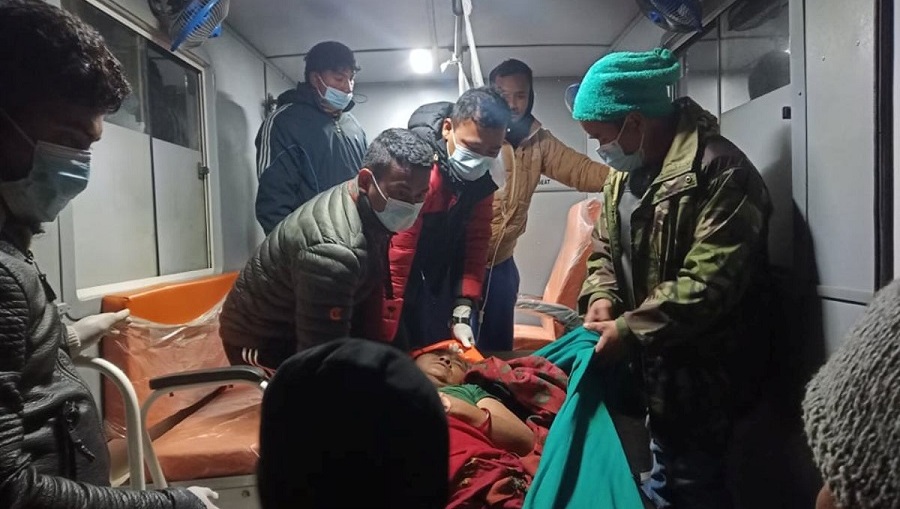 KATHMANDU: JAN. 15 – Six people were killed in a jeep accident (Ga 1 Ja 6555) on Friday evening in Dharmapani, Bandipur Rural Municipality-6, Tanahun district. Four people died on the spot, while two others died as a result of their injuries while being treated.
The deceased have been identified as Arubi Thapa, 9, of Dharampani, Bandipur-6, Roshan Gurung, 24, Hari Bahadur Neupane, 53, Sushiladevi Neupane, 48, Bimaya Gurung, 76, and Suk Bahadur Gurung, 43, of the same place. Yuvraj Khadka, Deputy Superintendent of Police, District Police Office, Tanahun informed.
The injured have been identified as Jamuna Thapa, 21, the deceased's mother, Mamkuli Thapa, 48, Kumari Gurung, 22, Samisa Thapa, 16, and Bibisha Thapa, seven months old.
The injured are undergoing treatment at Bandipur Hospital. The cause of the accident could not be ascertained, police said.