APF's second win, Himalayan Sherpa defeated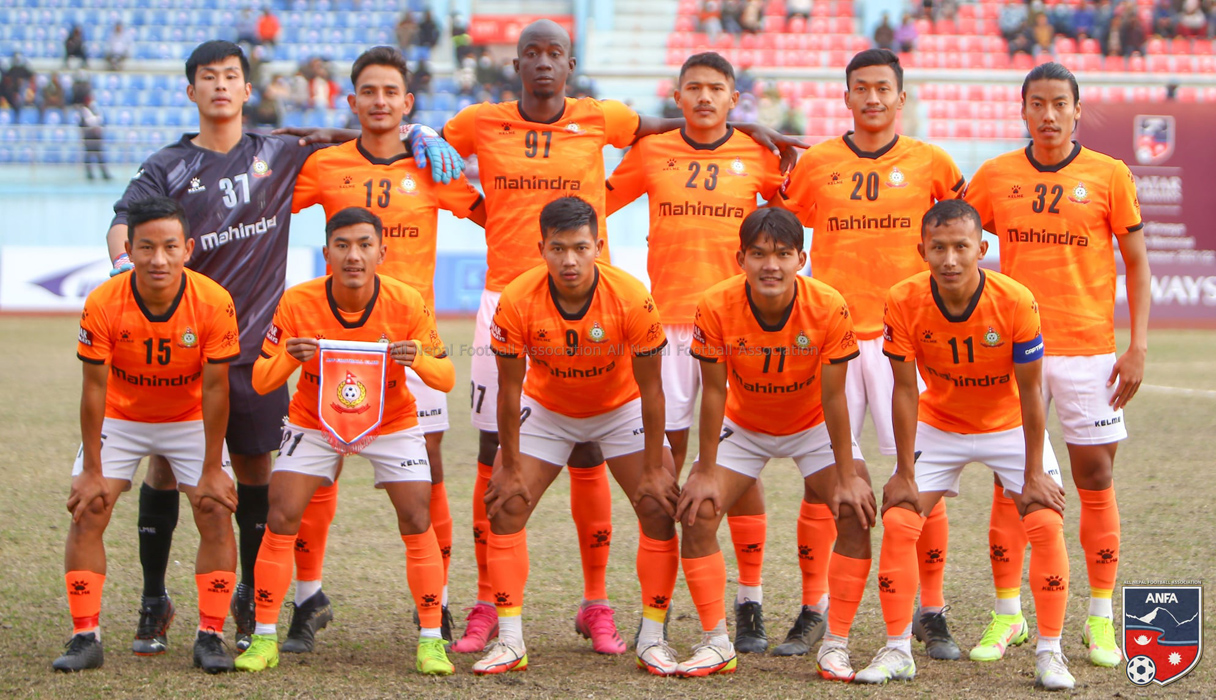 KATHMANDU: JAN. 14 – Departmental team APF Club has bagged the second victory in Martyr's Memorial A-Division League. In a match played at Dasharath Stadium on Friday, APF beat Himalayan Sherpa 1-0.
The only goal of the first half, scored by Abhash Lamichhane in extra time, proved decisive. Lamichhane scored the league's first goal with a stunning header into the corner pass of Nabin Lama. In the 13th minute, Aashish Lama missed a scoring chance in a competitive match, and APF lost the lead.
In the 21st minute, Himalayan Sherpa got a good chance to score but Manish Thapa's corner kick by Aashish Gurung hit the bar and Sherpa missed the lead. In the second half, both teams could not score even though they got some chances to score. Last time, APF lost the opportunity to double the lead. But he managed to get three important points.
With the win, APF has risen to eighth place with 10 points from 9 games. Himalayan Sherpa is in sixth place with 11 points from nine games.