MOU signed between Mahalaxmi Bank and Modern Remittance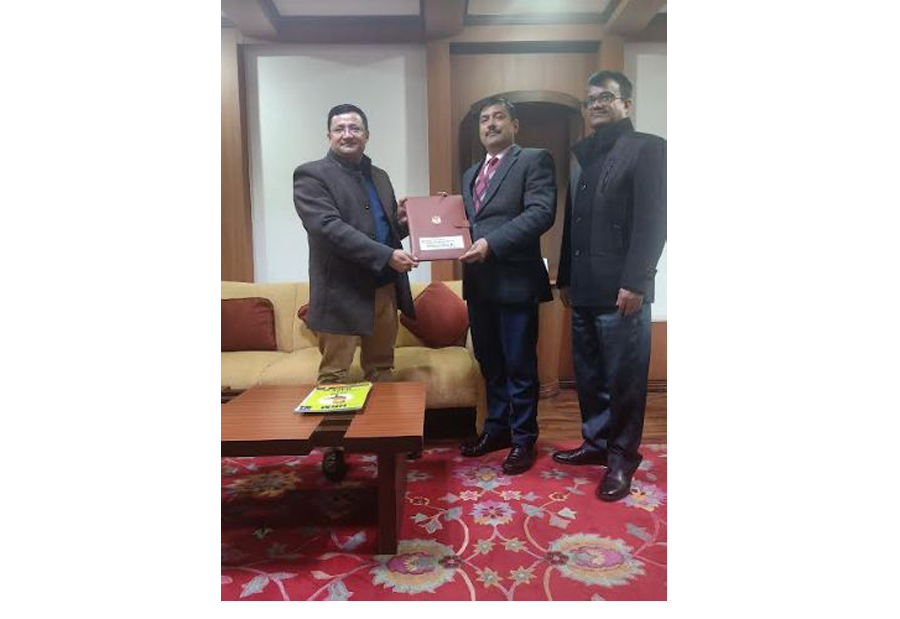 KATHMANDU: JAN. 14 – Mahalaxmi Bikas Bank Limited, which has been providing its customers with simple, easy, and excellent service, has entered into an arrangement with Modern Remittance to provide more remittance facilities to its customers.
The agreement was signed by the bank's Chief Executive Officer Bodhraj Devkota and Modern Remittance Pvt. Ltd.'s Chief Executive Officer Sadhu Ram Khadka.
After this agreement, customers will be able to receive services from various parts of the world through banking channels within Nepal and remittances to various locations within Nepal through 103 branches of Mahalaxmi Bikas Bank spread across the country.
Mahalaxmi Development Bank's customers can deposit money directly into the account through Modern Remittance from anywhere in the world.