Civil Bank to distribute dividends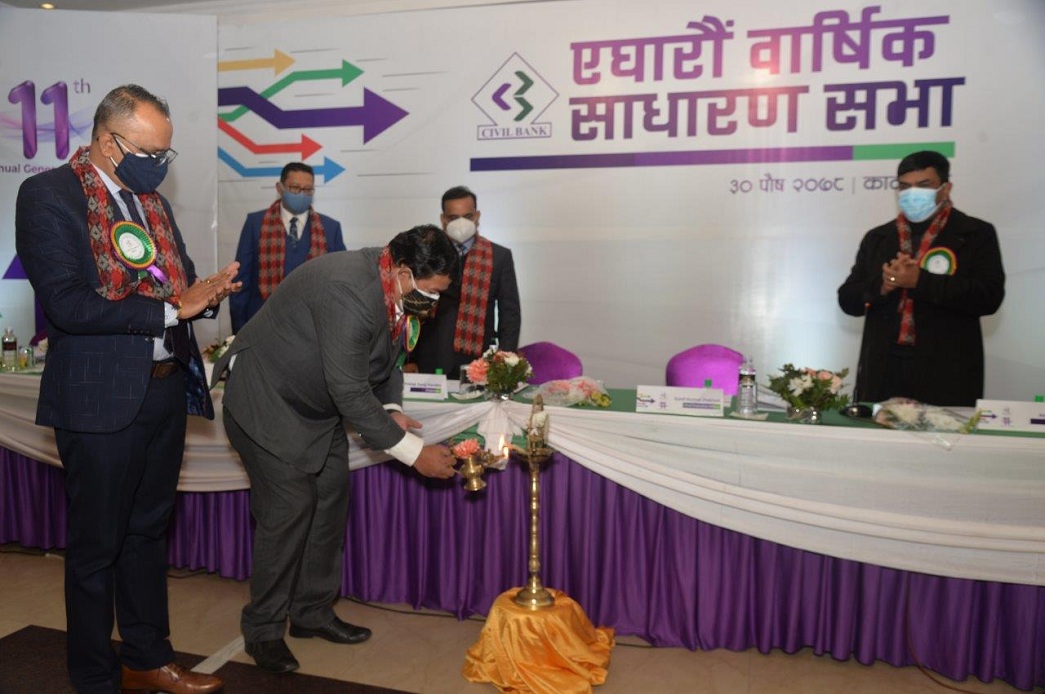 KATHMANDU: JAN. 14 – On Friday, Civil Bank Limited held its eleventh annual general meeting.
The Board of Directors unanimously approved the proposal by the general meeting to distribute bonus shares equivalent to 5% of the bank's paid-up capital and a 0.26 percent cash dividend per share for tax purposes.
The meeting also re-appointed NBSM & Associates as the auditor for the audit of FY 2078/07 and also merged or acquired Civil Bank Limited and other suitable banks and financial institutions. It has been decided to give full authority to the Board of Directors to carry out all the work to be done on behalf of the bank as per the law, including making/acquiring or entering into necessary agreements and agreements for domestic/foreign strategic partnership.
Civil Bank has stated that it intends to make customer service more efficient, accurate, and secure by focusing on modern banking services and facilities.