Maghe Sankranti Fair formally begins in Devghat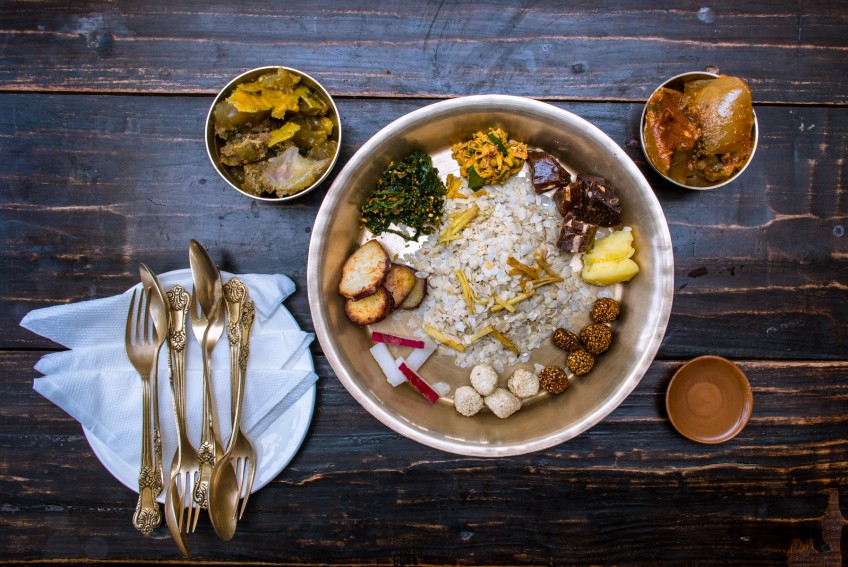 CHITWAN: JAN. 14 – Maghe Sankranti Fair has today commenced at the confluence of the Kaligandaki and Narayani rivers at the sacred pilgrimage site, Devghat by erecting a bamboo 'lingo' or a ceremonial pole.
Peethadhish of Galeshwor Ashram Aatma Nanda Giri, sadhus and ascetics and priests were present on the occasion. The religious procession along with the lingo that started from Galeshwor Ashram reached Beni.
Similarly, the fair has taken place in Chitwan, Tanahun and Nawalparasi districts.
However this year, devotees from outside have been barred from attending the fair over COVID-19 risk, said Dhiran Babu Ghimire, executive director of the Devghat Area Development Committee.
Only elderly people and residents of Devghat have been allowed to participate in the fair. Entry into the Devghat area has been banned from Friday at 2 pm to Saturday at 2 pm, said Chief District Officer Aashman Tamang, adding that entrance to Devghat will be sealed off over the infection. All other programs for the festival have been canceled.
Maghe Sankranti is observed on the first day of Magh month in the Nepali calendar, which marks an end to the winter season and the commencement of the spring season.
Similarly, the festival marks the transition of the sun into the Capricorn zodiacal sign known as Makara, welcoming longer days.
On this auspicious day, people wake up in the wee hours and take a ritual bath in holy rivers. During the holy dip, they sing devotional songs, offer prayers to Sun God, worship Lord Shiva and offer flowers and sacred foods at the temple.
During the festival, families get together and prepare and eat dishes like Chaku (retreated molasses) and Tilko Laddu (candy made from sesame seeds and sugar), Pidalu (roots), Sakhar Khand (sweet potatoes) and Tarul (yam).
-RSS