Swastima's 'Chapali Height 3' in hall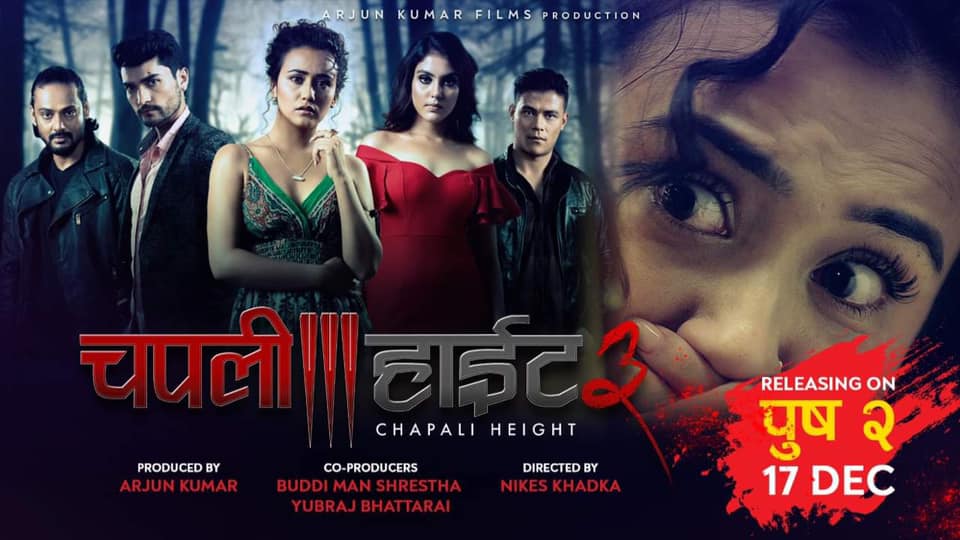 KATHMANDU: JAN. 14 – On Friday, the Nepali movie 'Chapali Height 3' was released. The movie, which was halted owing to a coronavirus, was re-released two years later.
The movie has performed well on multiplexes. The 'Kathaputali' movie was screened two weeks ago. After that, the movie produced by Arjun Kumar got the opportunity of a solo release.
But if you can't go to the movie theater without a vaccination card, there is a rule that movies should be shown in the hall with 50 percent occupancy. This is sure to affect the audience who come to see the movie. Not only that, but due to the recent increase in the rate of transmission of the Omicron virus, viewers are more health-conscious than entertained, so it is likely to have an impact on the movie.
Despite the upheaval, the movie is screened in the hall. The production team believes that the audience will like the movie. The movie was directed by Nikesh Khadka and stars Swastima Khadka, Aamir Gautam, Supuspa Bhatta, and Mahesh Tripathi in lead roles. The previous two series of this movie were successful at the box office.