Meeting of FNJ stopped due to the issue of Media Award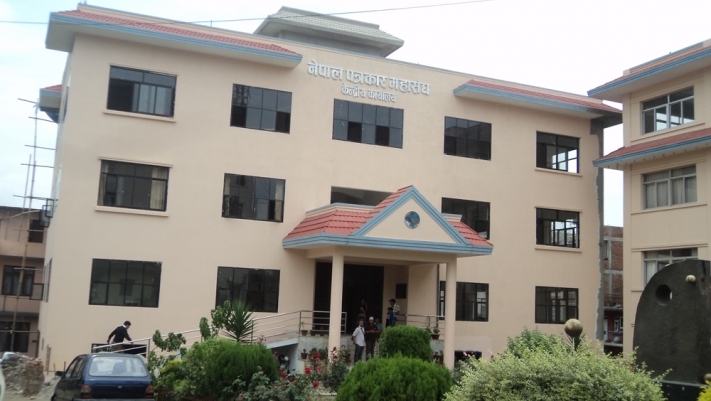 KATHMANDU: JAN. 14 – The meeting of the Central Committee of the Federation of Nepali Journalists (FNJ) has been disrupted. At the beginning of the 4th Central Committee meeting of the current working committee which started in Tilaurakot of Kapilvastu, a central member informed that the meeting could not go ahead until the issue was resolved.
He said that the officials are discussing the issue now. Central members including Secretary Hemkarna Bikash, Mani Dahal, Basudev Sharma, Ram Krishna Adhikari, Radha Nepali, Shantaram Bidari, Madhav Poudel and others demanded that the meeting be moved forward only after clarifying the issue of misuse of the Secretary General's signature in the media award.
He said that a question was also raised about the presence of Bala Adhikari, who had earlier announced her resignation from the post of women vice-chairperson, saying that she would now turn to politics.
Adhikari, who is also the delegate of the Nepali Congress General Convention, said that he would now turn to politics and resign from the Federation of Nepali Journalists.