As Maghe Sankranti approaches, so does the demand for yams [Photos]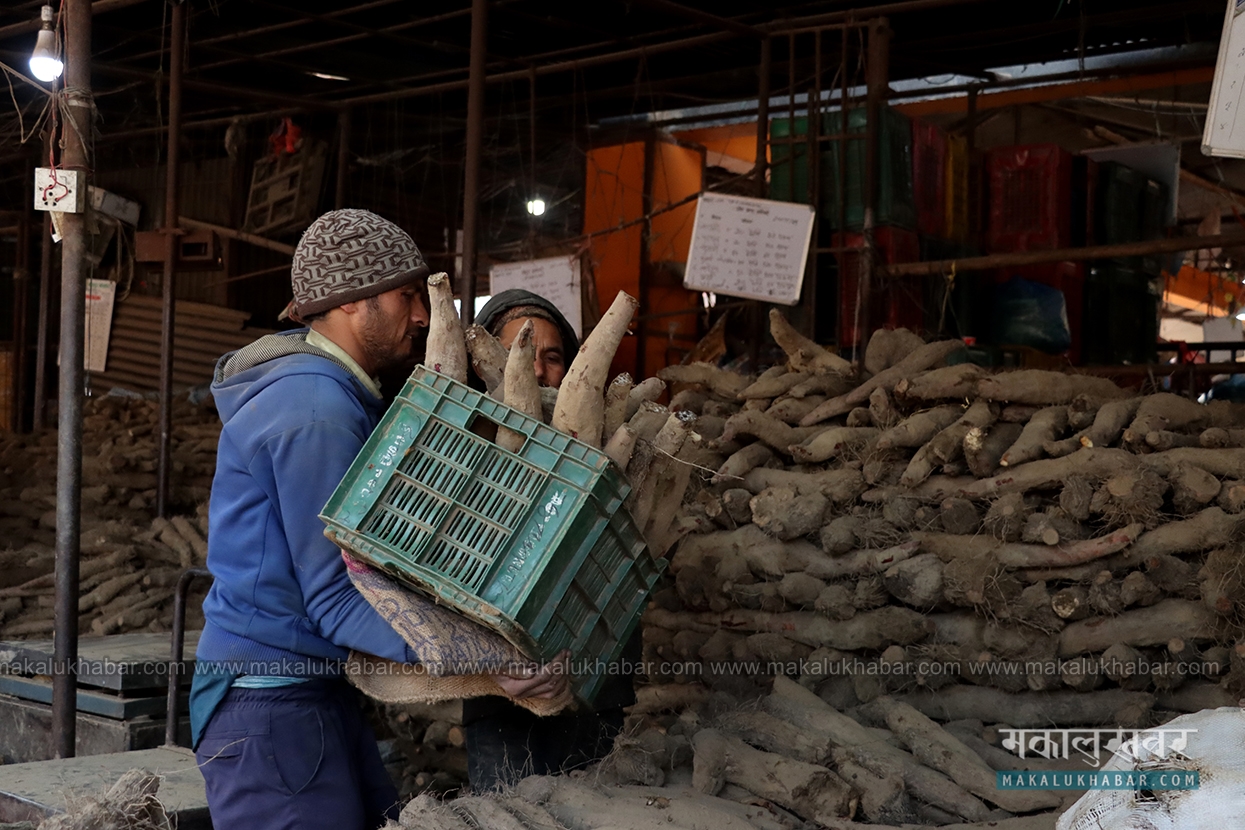 KATHMANDU: JAN. 14 – As Maghe Sankranti is approaching, the trade of goods sold during Maghe Sankranti has also increased. It is customary to eat Yam, Sesame Laddu, Ghee, Chaku, and Sweet Potato during Maghe Sankranti.
According to traders, the approaching of Maghe Sankranti has raised the demand for yam. To accommodate the demand, large quantities of yams have been imported from various parts of the country to the wholesale vegetable market in Kalimati.
Every year during Maghe Sankranti, traders estimate that Rs 2 to 2.5 million Yams are traded at the Kalimati Fruit and Vegetable Market.
Yams are being traded at the Kalimati vegetable market for Rs 200 to Rs 600 per lid (5 kg), depending on size and variety.
PHOTOS:-
Ya