Devotees to be allowed to take holy dips only by adopting health safety protocols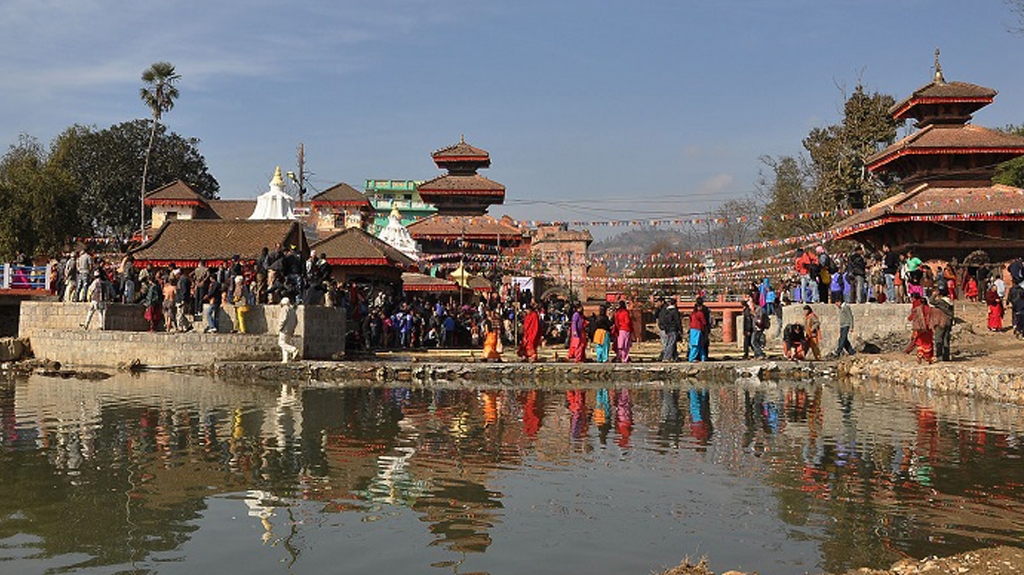 KAVREPALANCHOWK: JAN. 12 – Two days are left for the Makar Mela, the big religious fair that takes place every 12 years in the historic, religious-cultural, touristic town Panauti.
In normal times the religious fair draws hundreds of thousands of devotees from various parts of the country. But this year, the fair is going to be subdued due to the looming risk of a third wave of COVID-19 pandemic.
In this context, a meeting of the District COVID-19 Control, Prevention and Management Centre (DCCMC) has directed the local levels not to organize any programs or fairs with the participation of more than 25 persons owing to the high risk of the Novel Coronavirus infection.
Following this directive, only less than 25 devotees would be allowed to take holy dip as part of the Makar Mela in Panauti this time. The religious fair takes place for a month from the day of Makar Sankranti (January 15 this year). The religious fair takes place at Trivenighat area in Panauti Municipality-7.
Chief District Officer of Kavrepalanchowk District, Shivaram Pokharel said that the Municipality Office, the security bodies and the Makar Mela Management Committee have been urged to make arrangements so that the health safety protocols are strictly adhered to during the religious fair as well.
Pilgrims from India also visit Panauti to participate in religious fair.