Smart lockdown implemented in valley, what are the orders?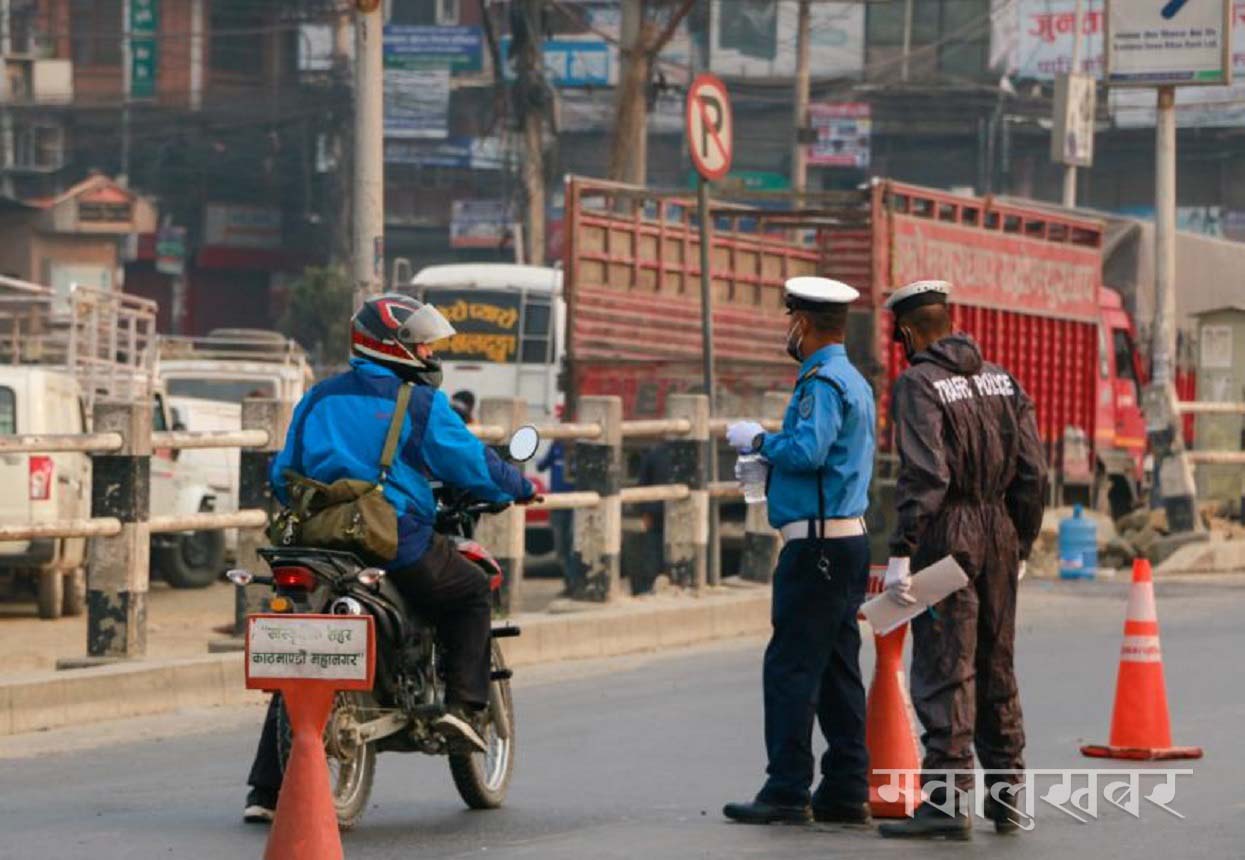 KATHMANDU: JAN. 12 – With the increase in COVID-19 infection in Kathmandu Valley, the local administration has implemented smart lockdown. A meeting of the chief district officers of Kathmandu, Lalitpur and Bhaktapur on Tuesday decided to implement smart lockdown.
Smart lockdown has been implemented from 12 o'clock last night. Similarly, it has been agreed to prohibit crowds and political activities, to prohibit gatherings of more than 25 people in public areas, to need vaccination cards when entering public places beginning on Jan 21.
Similarly, when going to public places, the vaccinated card will have to be shown from Jan 21. Similarly, public transportation should not be permitted to convey more people than the vehicle's seat capacity, passengers should not be permitted to enter the vehicle without wearing a mask, and non-mandatory sanitizer should be offered at the vehicle's door.
The order has been issued as per the smart lockdown procedure so as not to stop economic activities and traffic in the valley. COVID-19 treatment center and isolation center will be strengthened and re-opened and oxygen supply will be made easier.
Here is the order of the administration: –