9-month-old baby dies in bus accident in Dang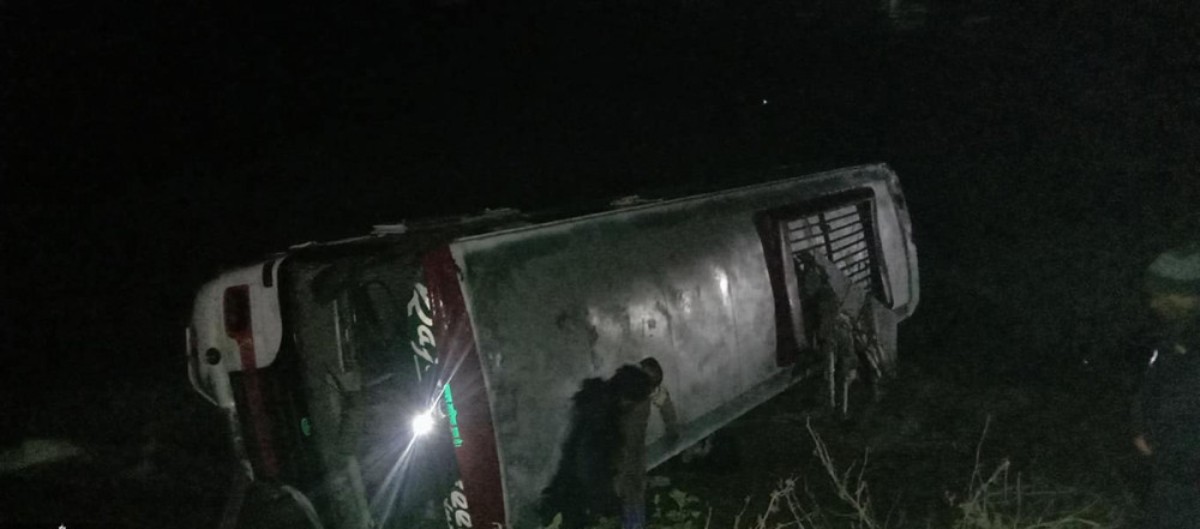 KATHMANDU: JAN. 10 – A nine-month-old baby was killed in a bus accident this morning on the East-West Highway near Sisahaniya in Dang.
The bus (Na 5 Kha 206) heading to Surkhet from Birgunj met with an accident at Rapti Rural Municipality-5 Sisahaniya.
Nanu Alam, son of Asir Alam of Motihar, India, has been identified as the deceased. According to police, the baby died on the way to Kohalpur for treatment.
Nine other passengers of the bus were injured. The injured have been identified as Ratan Shahi, 35, of Birgunj Sub-Metropolitan-16, Parsa, Ram Binayak Kurmi, 34, of Purbah Rural Municipality-6, Rautahat, Sansat Khatun, 40, of Bihar, India, Andil Alam and Dil Bahadur Chhetri, 17, of Chinchu Municipality-9, Surkhet.
Similarly, Purna Prasad Pandey, 38, of Geruwa Rural Municipality -1, Bardiya, Shanta Oli, 35, of Kohalpur Municipality-18, Banke, Dhan Bahadur Rawat, 45, of Tatopani Rural Municipality -7, Humla and Gorakh Rawat, 52 have been injured.
According to police, all of the injured have been discharged from Lamahi Hospital after receiving treatment. The bus fell 20 meters from the road uncontrollably. According to the police, the bus driver is under control.