Seventh phase of A Division League kicks off from today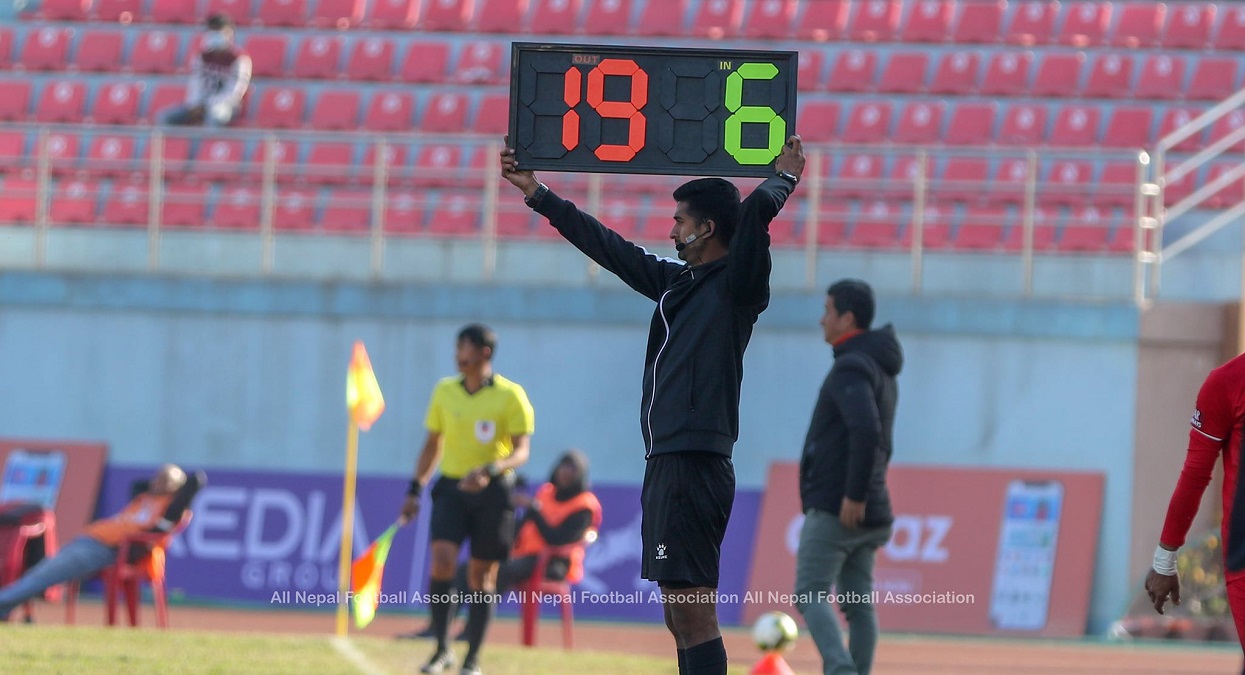 KATHMANDU: DEC. 31 – The seventh phase of the Martyrs' Memorial A Division League kicks off today. The first match will be played at Dasharath Stadium in Tripureshwor between APF and Tribhuvan Army.
APF seeks to escape the relegation zone by winning the game, which kicks off at 1 p.m. The Army, on the other side, wants to keep the title claim alive by defeating the APF, which has two foreign players in the battle for departmental prestige.
APF is 11th in the standings with 5 points from 6 games. Army is fourth in the standings with 10 points after six games.
Friends Club will challenge New Road Team (NRT) in the second match to be played at 5.45 pm. Friends are in the relegation zone at the bottom of the ongoing league. Winning against NRT, Friends is working out in the relegation zone. Even NRT wants to maintain its goal of winning the top four by winning against Friends. Both teams have foreign players.
Friends is at the bottom with 3 points in 6 games. NRT is in the eighth position with 7 points in 6 games. In the ongoing league, Machhindra is at the top.