Ex-PM Bhattarai sees need of relevance of existing political alliance till polls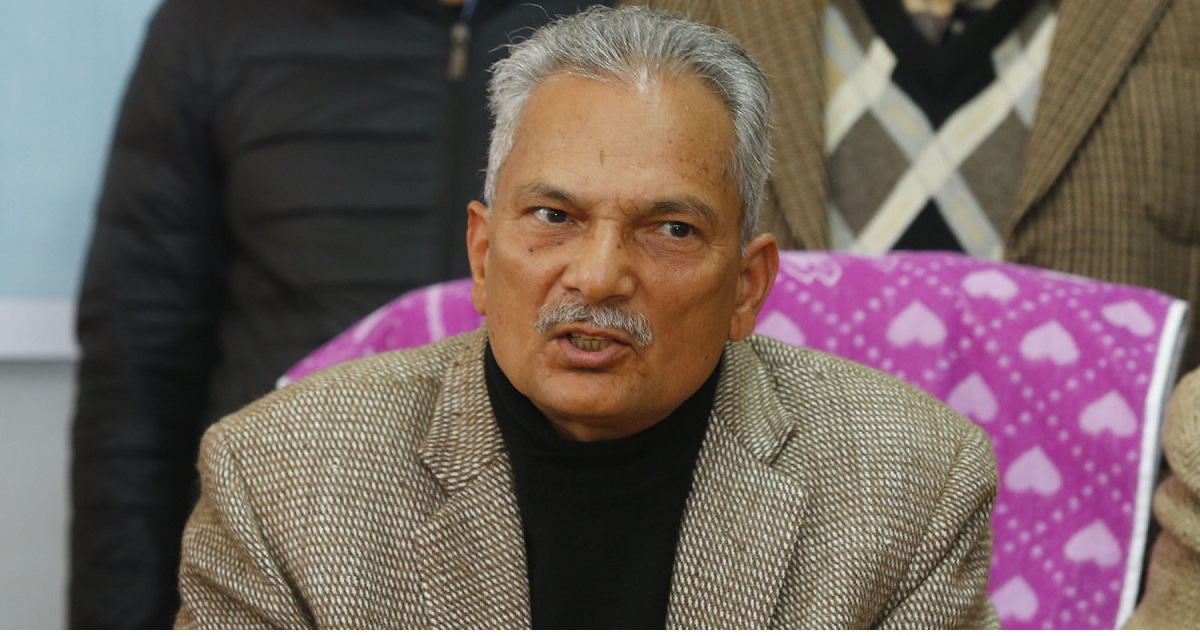 KATHMANDU: DEC. 20 – Former Prime Minister Baburam Bhattarai has said the existing political alliance in the government should be given continuity till the upcoming election.
Speaking at a program organized by the Socialist Press Organisation here today, leader Bhattarai who is also the Chair of Janata Samajbadi Party's Federal Council, said, "There lies a risk from regressive forces from within the country and abroad, and the continuity of the existing alliance is necessary to tackle such risk."
The former Prime Minister stressed that a common political understanding should be forged in regard to the US Millennium Challenge Corporation (MCC) compact. "Even tiny issue poses a risk of breaching the alliance."
As the leader said, the promotion of good governance, democracy and achievement of prosperity are conditions for an advanced society.
Talking about the move to dissolve the Parliament last year (December 20, 2020), the leader said the move was protested as it was a regressive step and the regression had not been completely ended by the country even now.
"Democracy was attacked many times in the past and the Nepali people had every time fought against such act. Political parties, civil society and media took to the street against the December 20 incident as well. We still should be vigilant to the possible challenges to democracy and political achievements made so far."