Counting of votes for NC open women central members continues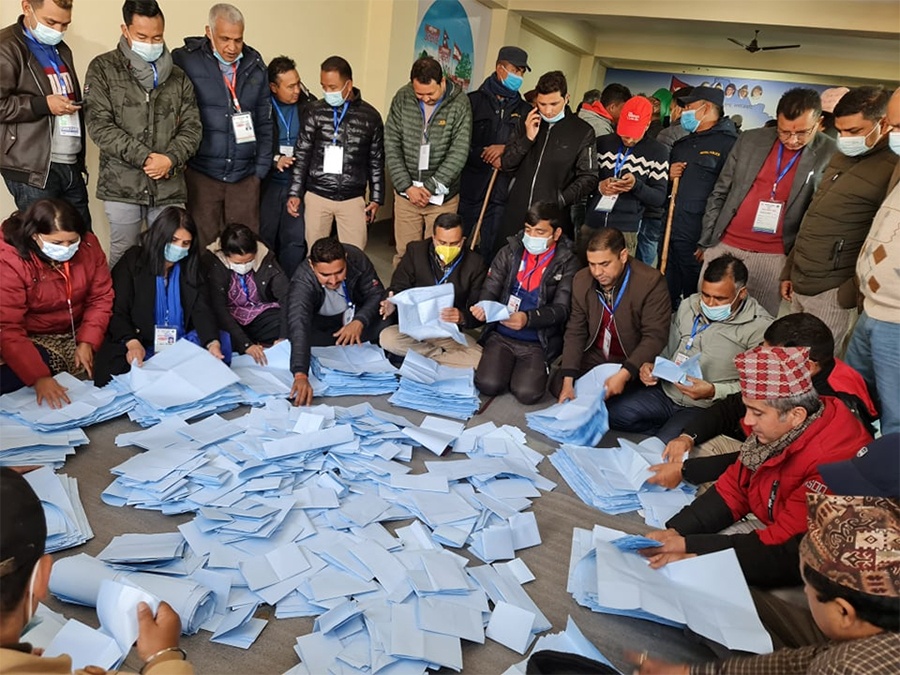 KATHMANDU: DEC. 20 – The counting of votes for the candidates for the central member post of the open women of the Nepali Congress is underway. After 35 people were elected as open central members on Sunday, counting of votes for open women was started.
According to the latest results of the counting of votes, Dr. Arju Rana Deuba, wife of the President and Prime Minister Sher Bahadur Deuba, is in the third position. She got 728 votes. The first is Dila Sangraula. She is in first place with 825 votes. Similarly, Congress Whip Pushpa Bhusal is in second place. She received 802 votes. Ambika Basnet is fourth with 658 votes, Ishwori Neupane is fifth with 640 votes and Sarita Prasai is sixth with 624 votes.
The Election Committee has stated that the counting of votes of open women central members will be completed by tonight.