UML obstructs NA session today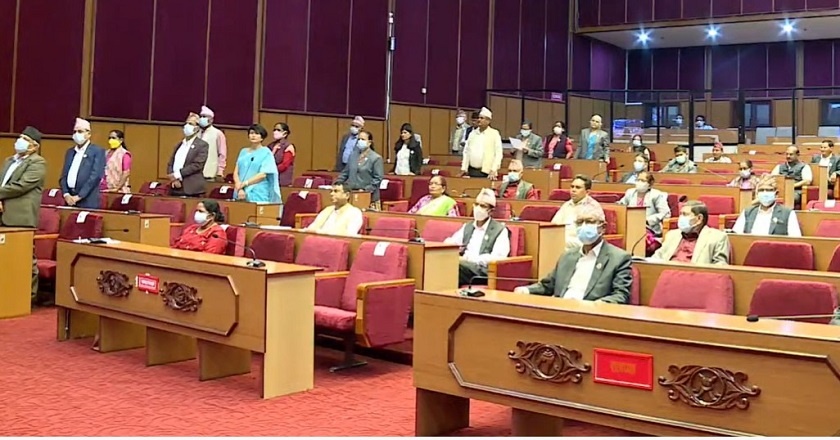 KATHMANDU: DEC. 20 – Today's meeting of the National Assembly (NA) has been stalled due to the obstruction by the main opposition CPN (UML). On Monday, as soon as the meeting began, UML MPs rose from their seats and protested even without entering the agenda.
National Assembly Speaker Ganesh Timilsina urged the lawmakers to sit down, but the agenda was removed as they did not sit down. UML has been obstructing both the houses of the federal parliament since last September 8.